GMB protests at Homerton Hospital over ISS sick policy, bullying, and harassment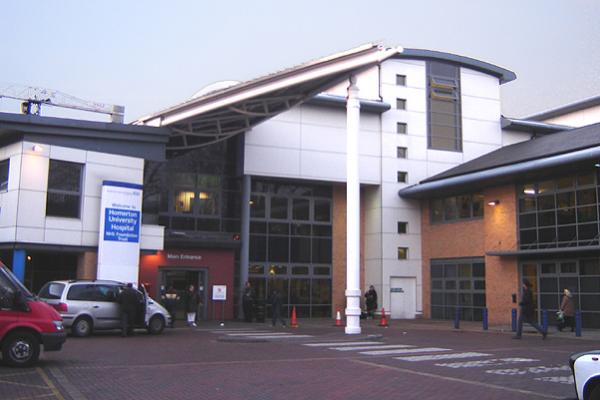 If people feel down this Blue Monday they should try working for ISS says GMB Union
GMB, the union for ISS Staff, is today holding a protest against ISS in anger at their treatment of staff working in Homerton University Hospital.
The demonstration will take place outside Homerton Hospital, Hackney on 20th January 2020 between 3.30pm and 4.15pm. The demonstration is in response to bullying, harassment and a sick pay policy so draconian one hospital worker had his pay docked after suffering a stroke.
ISS at Homerton Hospital refuse to honour NHS terms and conditions for their ISS staff working as domestics, porters, catering, and security staff, resulting in their staff being forced to come into work when they are sick – putting at risk the health of patients and other colleagues. These are issues affecting both patient safety and staff dignity.
A GMB member who works at Homerton, said:
"It's not right that even though we work really hard and graft to keep this hospital running smoothly for the best possible patient care - we're denied the same treatment and respect from ISS.
"It's not a big ask to be able to have paid sick leave just like all the NHS staff get. We've been forced to take action because our employer has refused to treat us with basic dignity."
Lola McEvoy, GMB Regional organiser, said:
"Patients, residents, and staff are shocked to learn that people working in our hospitals are being treated so poorly.
"It's simply wrong that those providing such an invaluable public service, caring for us when we need it most, are being treated with such contempt.
"Everyone understands the need for health workers to be given paid sick leave, it"s time ISS do the right thing and work with the Homerton Trust to ensure no one has to choose between paying their rent or coming into work ill."
Blue Monday is a name given to a day in January - typically the third Monday of the month - claimed to be the most depressing day of the year.