GMB question staff restructuring at Longshaw Primary Academy after rebrokering announcement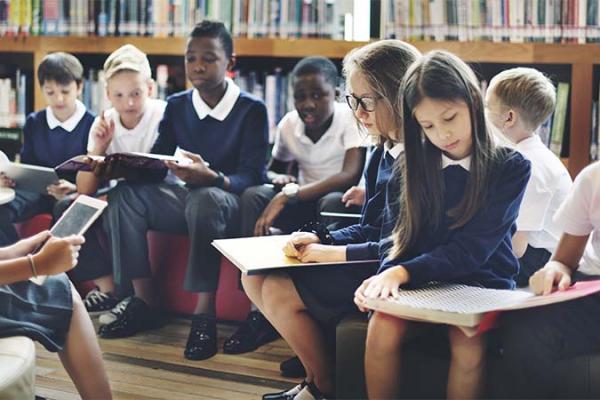 GMB question decision of Silver Birch Academy Trust to carry on with staff restructuring at Longshaw Primary Academy after entering into a process of rebrokering
We hope these academies are not being run as a business enterprise at the expense of children's education, says GMB London
GMB, the union for school support staff, have questioned the decision of Silver Birch Academy Trust to continue the staff restructuring at Longshaw Primary Academy in Chingford, after the academy announced it would be entering into a process of rebrokering, meaning the Regional Schools Commissioner would ask another trust to take it over.
Longshaw Primary Academy was taken over by Silver Birch Academy Trust in January 2016, and soon after made a number of changes in how the school was run, including a variation of school hours, which led to the number of pupils at the academy to fall considerably. The drop in pupil numbers has resulted in a substantial budget reduction in excess of £150,000 for the academic year 2018/19.
In early July, just prior to the end of term the school announced a further restructure leading to potential redundancies.
In June 2018, Silver Birch Academy Trust received a financial notice to improve from the Education and Skills Funding Agency, which served as a written notice to improve financial management, control and governance at the trust. This came after a report in The Guardian which revealed the trust had spent thousands of pounds on overseas trips for its leaders, more than £1,000 on two hotel rooms for two nights and almost £10,000 on Facebook adverts. [See notes to editors for links to financial notice of improvement and Guardian article]
Anna Meyer, GMB Regional Officer said:
"It seems very strange that Silver Birch Academy would continue with the restructuring of staff at Longshaw Primary Academy if they were planning to rebroker the academy.
"If it is a case that expensive trips abroad for the trust's leaders have forced the rebrokering of the school, then it is clear the schools were not in the safest of hands to begin with.
"I also find it unusual that Justin James, the Chief Executive of the Lion Academy Trust, was appointed onto to the board of Silver Birch Academy Trust weeks before the rebrokering announcement.
"We do hope these academies are not being run as a business enterprise at the expense of children's education."
ENDS
Contact: Anna Meyer 07974 251 808 or GMB London Press Office 07970 114 762
Notes to Editors
1] Financial notice to improve: The Silver Birch Academy Trust (15 June 2018)
https://assets.publishing.service.gov.uk/government/uploads/system/uploads/attachment_data/file/718873/Financial_notice_to_improve_The_Silver_Birch_Academy_Trust.pdf
2] The Guardian - Silver Birch Academy Trust in spotlight again over spending (12 May 2018)
https://www.theguardian.com/education/2018/may/12/silver-birch-academy-trusts-spending-in-spotlight