GMB respond to confirmation of Colman's factory closure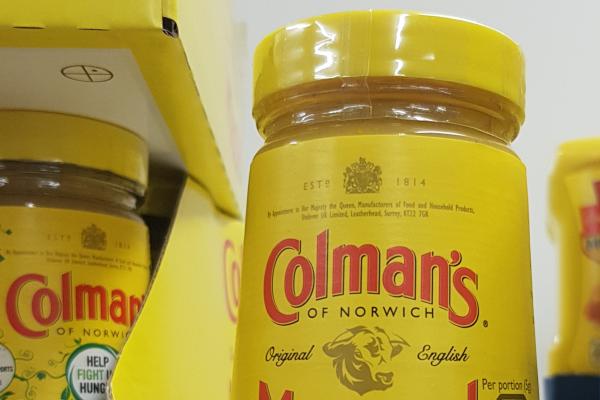 GMB respond to confirmation of closure of Colman's of Norwich factory
The combined closure of both Britvic/Robinsons and Colman's will result in nearly 1000 direct and indirect job losses, and nearly £10 million of wages sucked out of the local economy says GMB London Region
GMB, the union for workers at the Norwich Colman's factory, have responded to the confirmation that Unilever will be closing the factory that produces the mustard in 2019. [See notes to editors for previous GMB press release]
The factory which employs 113 people will be relocating to sites in Burton-on-Trent and Germany. 43 members of staff are expected to relocate to the Burton site, with the rest facing redundancy.
Ivan Mercer, GMB Regional Officer said:
"Yesterday's news is simply devastating for the workers, and wider Norwich community.
"The feedback is that the announcements are being heard in stunned silence.
"Many members feel that the decision was pre-determined and that no alternative proposals would have been adopted.
"The Colman's site is hugely profitable, but the company have been prepared to sacrifice the Colman's legacy purely for greater margins.
"No one believes the company's claim that a small consortium of local farmers are maintaining the Colman's legacy of production, that is just marketing spin.
"It is worth noting that the company have been represented in meetings with local authorities by communications directors and managers.
"But for the Norwich community the combined closure of both Britvic/Robinsons and Colman's will result in nearly 1000 direct and indirect job losses, and nearly £10 million of wages sucked out of the local economy.
"It is a devastating blow to the legacy of UK manufacturing and the silence from the government to date has been deafening."
ENDS
Contact: Ivan Mercer 07713 077 194 or GMB London Press Office 07970 114 762
Notes to Editors
Previous GMB Press Release
GMB shocked by devastating news that Colman's of Norwich is to close in 2019 (4 January 2018)
https://www.gmblondon.org.uk/news/gmb-shocked-by-unilever-closure