GMB settle pay dispute with Menzies Aviation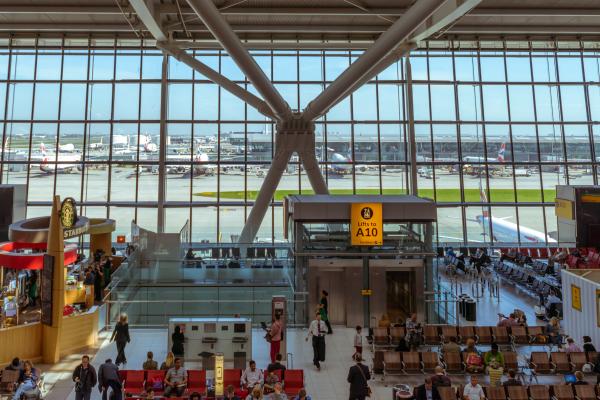 GMB settle pay dispute with Menzies Aviation after 9 month battle
It has been a long hard struggle to gain ground with Menzies, but we are happy to say we have made some headway into improving our members' terms and conditions, says GMB London
GMB, the union for staff working at Menzies Aviation who carry out ground handling at Heathrow Airport, have settled a pay dispute with the company following a 9-month battle.
Two years ago GMB entered into talks regarding pay and conditions with Menzies Aviation. The outcome was a pay award forced upon GMB members, despite resoundingly rejecting the pay offer with a massive 97 % majority.
Since then GMB have advised Menzies to resolve the situation through ACAS, but this was rejected by the company. That then led to the undertaking of a consultative strike ballot by members, which resulted overwhelmingly in favour of an official industrial action ballot. Eventually the threat of strike action lead to Menzies finally sitting down with GMB which led to some issues being resolved.
GMB have now secured members one extra day of leave after 3 years, 6 years, 9 years, and 12 years' service, which will be backdated meaning that employees on Menzies contracts can attain the extra days leave which they have earnt on their next anniversary of employment. The union have also secured a working agreement to review and attain several other benefits for staff, including sickness benefit and skill payments. Menzies Aviation has set out a timeline to resolve and implement these actions by 31st Jan 2020.
Trevlyn McLeod, GMB Regional Organiser said:
"We are happy that after so many months Menzies sat down with us and we were able to resolve some of the issues that are of great concern to our members. It has been a long hard struggle to gain ground with Menzies, but we are happy to say we have made some headway into improving our members' terms and conditions.
"Our members felt that Menzies offer devalued the workforce and was an insult to all the staff affected and was agreed despite a 97% rejection. 3.5% and 3% over two years is not ample reward for the daily and duress staff are forced to continually operate under.
"We as a union represent all the work force and what we see as gains for some employees will lead to gains for all employees now and in the future. What we gain today cannot be taken away and should be built upon and enhanced so everybody can reap the benefits.
"All our members should be proud of what they have achieved in the last two years."
ENDS
Contact: Trevlyn McLeod 07968 137967 or GMB London Region 07970 114762
Notes to Editors
Previous GMB Press Release
1] GMB members at Menzies Aviation to ballot on industrial action (3 April 2019)
https://www.gmblondon.org.uk/news/gmb-members-at-menzies-aviation-to-ballot-on-industrial-action
2] GMB members at Menzies Aviation hold consultative ballot on strike action (28 February 2019)
www.gmblondon.org.uk/news/gmb-members-at-menzies-aviation-hold-consultative-ballot-on-strike-action