GMB slam Azzurra following denial of flexible working hours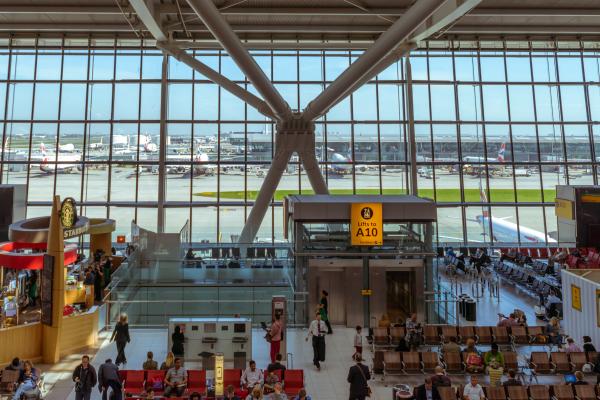 GMB slam Heathrow contractor Azzurra following denial of flexible working hours for female staff at employment hearing
Azzurra has had no regard or respect for these women who want to go out to work to contribute to their families, says GMB London
GMB, the union for staff at Heathrow Airport, have slammed Azzurra, the contractor for ground handling at the airport, for denying flexible working hours to staff following an employment hearing with management. [See notes to editors for previous GMB press release on Azzurra]
Nine female staff members, seven of which have children, have promised to appeal the result but feel it may be useless, due to what they believe was a premeditated decision by the management, to push these women out of their jobs.
The women are being forced to work 5:30 AM shifts which they cannot make due to lack of childcare options, despite their requested hours, which they were denied, being advertised as overtime. They have also been denied the option of switching to another airline.
An employee of Azzurra, said:
"Azzurra's business ethics rely on a dictatorship method, where employees are forced to work under rules and regulations set by higher management without understanding towards daily operations of its airlines. These decisions are mere disruptions for all its employees and have no logical or operational sense.
"Their unprofessional and unorganised behaviour has continued for 5 months, created unnecessary stress and become a burden on our lives. They are causing us stress and grief which is effecting our working relationships with our colleagues and not to mention our health.
"Not only is Azzurra neglecting our basic human rights to work as parents/carers, but they are denying us the right to flexible working hours which has been granted to many different employees.
"Time's up Azzurra, your bullying and unethical business practices against woman wanting to work will not be tolerated anymore."
Trevlyn McLeod, GMB Regional Officer, said:
"These ladies have worked for Azzurra for over 4 years now from a TUPE where their rights should be protected.
"At least 4 of these woman took these jobs on because of the early shifts and this has been their shift pattern for years.
"Azzurra has had no regard or respect for these women who want to go out to work to contribute to their families. They have given the women 5:30 AM starts which they cannot do, and have advertised the shifts they can do, as overtime.
"Where is the sense or justice in this? No other options or airline contracts have been offered and the flexible working hours have not been met.
"GMB will fight for their right to make sure that their voice and concerns are treated with dignity and respect not just lip service and ingenious gestures."
ENDS
Contact: Trevlyn McLeod 07968 137 967 or GMB Press Office 07970 114 762
Notes to Editors
Previous GMB Release
GMB calls on HR department of Azzurra ground handling services at Heathrow Airport to respond to shift rostering grievances of female staff (6 December 2017)
https://www.gmblondon.org.uk/news/azzurra-hr-department-ignore-grievances-of-female-staff