GMB slam lack of social care policies in Tory manifesto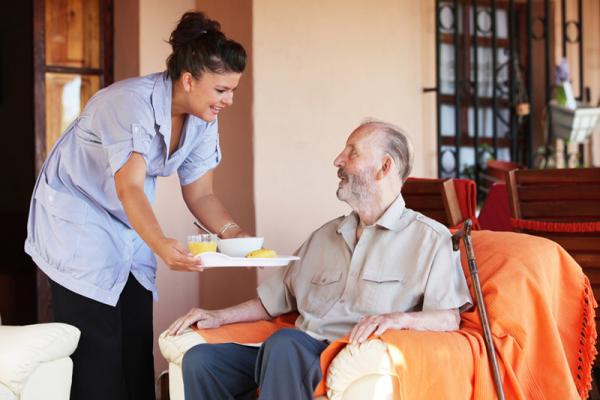 GMB slam Conservative Party manifesto for lack of social care policies
Boris Johnson clearly doesn't care about carers or the hundreds of thousands of our elderly who have worked and payed into our system all their working lives, says GMB London
GMB have responded to the Conservative Party's manifesto which was launched on Sunday (24 November) and have criticised the lack of social care policies within the 59-page document.
Whilst the manifesto did pledge to allocate an extra £1 billion a year for the social care sector, it failed to lay out the "clear plan" that the Prime Minister announced his party had prepared to fix the crisis in social care, when he took office.
In a press release from The King's Fund, an independent think tank involved in shaping social care policy, Chief Executive Richard Murray described the £1 billion pledge from Conservative Party was a "short-term boost" that is "not enough to meet rising demand for care while maintaining the current quality and accessibility of services." [See Notes to Editors for press release from The King's Fund]
Michael Ainsley, GMB Regional Organiser said:
"Who cares about social care? Not Boris.
"It's apparent from the Tory manifesto that Boris Johnson doesn't care about social care, perhaps that shouldn't be a surprise since Tories hate anything social.
"Policies on social care have been excluded from the Conservative manifesto, with only a woolly pledge to fix it.
"Yet again social care is relegated to being a Tory after thought, Boris Johnson clearly doesn't care about carers or the hundreds of thousands of our elderly who have worked and payed into our system all their working lives.
"The current Health Secretary, Matt Hancock has said they'll look at it after the election but promised that the Tories would continue to throw a billions of pounds in annual bailouts to keep the current broken system going throughout the next parliament.
"This is disgraceful. It's not good enough, our Carers and those they care for deserve better.
"We know the Tories are very adept at hiding poorly paid workers in plain sight and denying their existence but they're also hiding our elderly away, hoping that out of sight will continue to be out of mind."
ENDS
Contact: Michael Ainsley 07974 250947 or GMB London Region Press Office 07970 114762
Notes to Editors
1] The Kings Fund – "The King's Fund responds to the Conservative party manifesto" (24 November 2019)
https://www.kingsfund.org.uk/press/press-releases/conservative-party-manifesto-2019