GMB slam proposed changes to congestion charges by TfL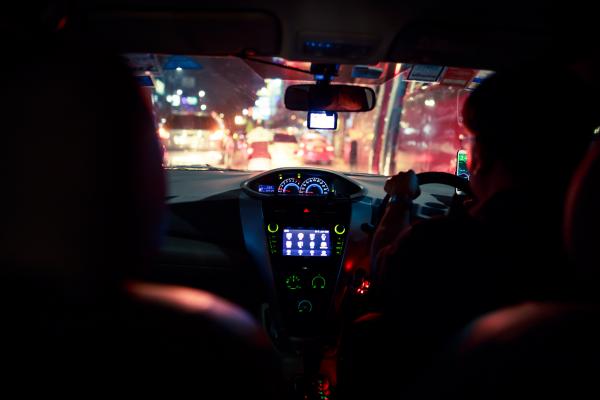 GMB slam TfL proposal to change London congestion charge scheme by removing exemption for private hire drivers
This is yet another attack on the private hire trade, a trade that is on a race to the bottom with ever decreasing rates and increased overheads, says GMB London
GMB, the union for taxi and private hire drivers, have slammed new proposals from TfL, that would see changes to London's congestion charge scheme, including the removal of private hire vehicle (PHV) exemption from the charge.
An Integrated Impact Assessment from TfL stated that they are considering the proposal to remove the PHV exemption from 8 April 2019 onwards.
PHVs which are designated as wheelchair accessible will continue to be exempt from the charge under the proposed changes.
Simon Rush, GMB Professional Drivers Branch Secretary said:
"We at the branch always suspected that TfL would bring out a consultation on removal of our congestion charge exemption, as yet another way to cover the shortfall of their income as central government has removed a large amount of funding.
"This is yet another attack on the private hire trade, a trade that is on a race to the bottom with ever decreasing rates and increased overheads.
"The driver, not the operators, will bear the brunt of the cost as the operator will not want to pass this cost on to the public.
"It's a restriction of trade, it's unfair to the trade, and it's discriminatory as it's not been currently passed to London's black taxi trade. We predict that in the future this is likely to be passed to the taxi trade.
"We have told TfL that if we see such a consultation we will grind London to a halt. That time has now come!
"We cannot allow our members and wider trade to fund an extra expense of up to £57.50 a week and if you include older pay, the so-called toxic charge of 12.50 a week, this will decimate the trade and leave the public vulnerable to touts and other illegal activity."
Steve Garelick, GMB Regional Officer said:
"Despite constant explanations of why this is a tax on drivers, we believe the authorities intend to steam roller this legislation through at all costs."
ENDS
Contact: Steve Garelick 07967 763 980 or GMB London Press Office 07970 114 762