GMB stress importance of getting on with third runway at Heathrow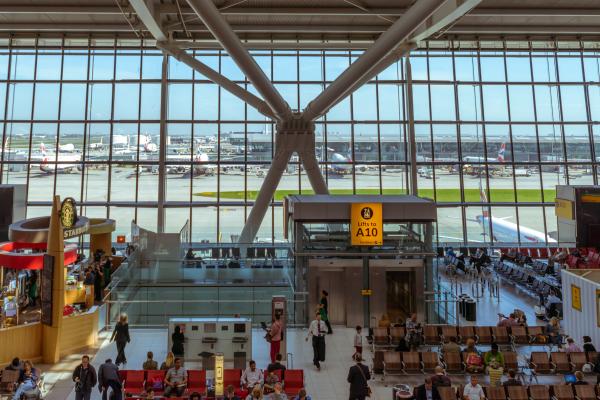 GMB stress importance of getting on with third runway at Heathrow Airport for jobs and transport links but say Heathrow has to become a living wage zone
It is essential that Heathrow's main concern is not seen as just their stockholders and profits, says GMB London
GMB, the union for airport workers, commented on the new proposals put forward today on the third runway at Heathrow Airport. [See notes to editors for copy of Expansion Consultation document from Heathrow Airport]
Trevlyn McLeod, GMB Regional Officer said:
"GMB has consistently supported the Heathrow expansion that would see the creation of thousands of jobs and apprenticeships. It is essential to get on with the third runway at Heathrow for jobs and transport links.
"However, it is imperative that new and existing workers benefit from the expansion with better terms and conditions of employment and improved wages that have eroded over the years.
"GMB would like to see the implementation of the London Living Wage of £10.20 per hour as a minimum that will benefit so many low paid workers and their families who are currently struggling on poverty wages.
"The sooner the better for our members as there is a danger of them not buying into the third runway because they feel that it will not benefit them at all.
"It is essential that Heathrow's main concern is not seen as just their stockholders and profits."
ENDS
Contact: Trevlyn McLeod 07968 137 967 or Stephanie Blanchard 07921 473 264 or GMB Press Office 07970 114 762
Notes to Editors
Heathrow Airport Expansion Consultation document (17 Jan 2018)
https://www.heathrowconsultation.com/wp-content/uploads/2018/01/Expansion-Consultation-Document.pdf