GMB welcome news Heathrow to pay all contracted staff London Living Wage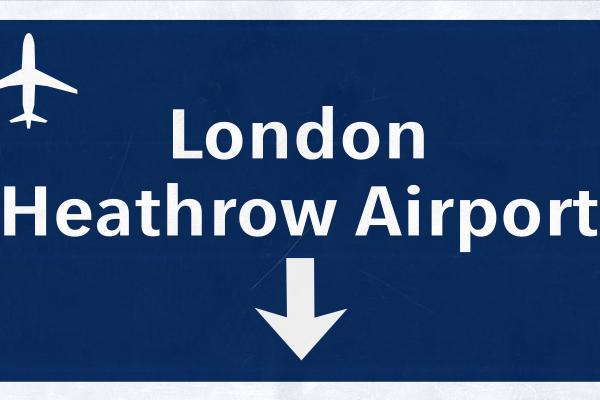 GMB welcome Heathrow Airport announcement that contracted workers are guaranteed London Living Wage by 2020 after long campaign
Heathrow Airport is the largest airport in the world and it is only fair and proper that workers and contracted workers should be paid a living wage, says GMB London
GMB, the union for Heathrow staff, have welcomed the airport's announcement that all contracted staff working at Heathrow will be paid the London Living Wage of £10.55 per hour by 2020.
Heathrow also announced that zero-hours contracts would be 'stamped out within the same time frame', and have pledged their commitment to airport colleagues by stating that going forward, businesses that acknowledge fair pay will be 'favoured' by the airport. [See notes to editors for Heathrow Airport press release]
Over the last three years GMB have led the campaign for ensuring all staff at Heathrow, both direct and contracted, are paid the London Living Wage. [See notes to editors for previous GMB press releases]
Perry Phillips, GMB Regional Organiser for Aviation at Heathrow said:
"After meeting with Heathrow on many occasions over the last 3 years, in regards to getting terminal cleaners, aircraft cleaners and security workers on to the London Living Wage, we welcome this news.
"It is also good news that Heathrow will target some 45% of existing contracts already in operation, which will be amended by Autumn 2019 to take effect of its new rules to pay the London Living Wage.
"Terms and conditions of employment have worsened for many workers at the airport over the past ten years as a result of the 'race to the bottom' culture, which saw a low bidding tendering process that resulted in no room for wage increases. Therefore, this announcement shows a huge step in right direction for Heathrow.
"Heathrow Airport is the largest airport in the world and is a vibrant economic gateway to the rest of the world and it is only fair and proper that workers and contracted workers should be paid a living wage."
"I'm calling on contractors such as ISS, OCS, and Omniserv who provide Terminal cleaning, Aircraft cleaning and wheel chair Ambassador services to sign up now and start paying a real living wage"
ENDS
Contact: Perry Phillips 07912 293481 or GMB London Press Office 07970 114762
Notes to Editors
Heathrow Airport Press Release
"Heathrow accelerates Living Wage commitment with industry's first roadmap" (28 Nov 2018)
http://mediacentre.heathrow.com/pressrelease/details/81/Corporate-operational-24/10350
GMB London Region Press Release
1] GMB welcome Heathrow commitment to the London Living Wage (7 Dec 2016)
https://www.gmblondon.org.uk/news/gmb-welcome-heathrow-commitment-to-the-london-living-wage
2] GMB call on Heathrow to end poverty pay and implement London Living Wage (28 Sept 2017)
https://www.gmblondon.org.uk/news/end-poverty-pay-at-heathrow-london-living-wage
3] GMB call on Heathrow Airport Holdings Ltd to stick to London Living Wage promises (26 Feb 2018)
https://www.gmblondon.org.uk/news/gmb-call-on-heathrow-airport-holdings-ltd-to-stick-to-london-living-wage-promises
4] GMB call on Heathrow to pay London Living Wage following new dividend figures (26 Jul 2018)
https://www.gmblondon.org.uk/news/gmb-call-on-heathrow-to-pay-london-living-wage-following-new-dividend-figures