ISS staff at Heathrow to receive London Living Wage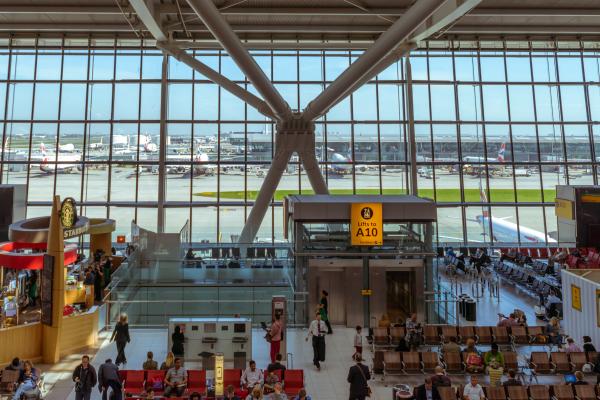 GMB welcome news that ISS staff at Heathrow Airport are to receive the London Living Wage by May 2020
We have been campaigning for over three years for staff at Heathrow Airport to receive a decent wage, and it is great to see it finally coming into fruition, says GMB London
GMB have welcomed the news that ISS, the company that provides Terminal Cleaning, Maintenance, Waste Management, Recycling and Pest Control services to Heathrow Terminals 1,2,3 and 4 will pay its staff the London Living Wage by May 2020.
In a letter to GMB, ISS have said that the transition from the National Minimum Wage of £8.21 per hour to the London Living Wage (which is set to be reviewed in November but currently stands at £10.55 per hour) will take place between March and May 2020.
ISS also have said that they remain supportive and in agreement with Heathrow Airport Ltd on their position of having no zero-hour contracts within Heathrow.
GMB have campaigned for the London Living Wage at Heathrow for over three years and have worked closely with companies such as ISS on how this is to be implemented.
Perry Phillips, GMB Regional Organiser for Aviation at Heathrow said:
"This is absolutely brilliant news for our members.
"We have been campaigning for over three years for staff at Heathrow Airport to receive a decent wage, and it is great to see it finally coming into fruition.
"ISS have now asked GMB to meet with them to formulate the messages that will help our members understand the impact and benefits of transitioning to the Living Wage.
"It is time our members were paid a liveable wage and properly rewarded for all the hard work they do. They can spend time with their families and not have to worry that they are not making enough money to pay their bills at the end of the month.
"This is a great success for our campaign."
Paula Stannett, Heathrow's Chief People Officer said:
"We're proud to have worked closely with ISS to help them become our latest direct supplier to pay the Living Wage. We also welcome the GMB's continued support for our Living Wage Roadmap and plan to phase out zero hours contracts in our direct supply chain.
"Good progress is being made on this roadmap and we are on target to ensure all of Heathrow's direct suppliers are guaranteeing our Team Heathrow colleagues the Living Wage by 2020."
Sam Alford, ISS Account Director for Heathrow said:
"We are extremely pleased to confirm that ISS employees across Heathrow will be paid the London Living Wage.
"We are grateful to both Heathrow and GMB for the collaborative approach taken during these discussions, and are proud to be able to recognise and reward the efforts that the ISS team make on a daily basis."
ENDS
Contact: Perry Phillips 07912 293481 or GMB London Press Office 07970 114762