Landmarks pay the London Living Wage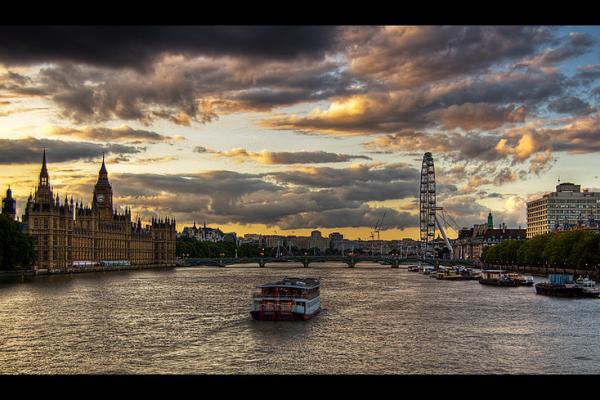 GMB Union call on London's Landmarks to pay the London Living Wage of £10.75 per hour
It's simply wrong that people working for our London's landmarks aren't paid enough to live on. These employers must step up and lead the way to ensure no-one working for them or their contractors are paid these poverty wages, says GMB London
GMB are urging London Zoo, Hampton Court Palace and Tower of London to pay all staff the newly announced London Living Wage of £10.75 per hour.
Thousands of workers have received a pay-rise today as the London Living Wage rate increases to £10.75 per hour and the UK Living Wage to £9.30. [see notes to editors.]
Staff at these popular tourist hotspots are being paid as little as £8.21 per hour, nearly £5,000 less than what the economists believe need to make ends meet in the capital. [see notes to editors.]
Mick Ainsley, GMB Regional Officer said:

"It's simply wrong that people working for our London landmarks aren't paid enough to live on. They must step up and lead the way to ensure no-one working for them are paid these poverty wages. As the independently calculated London Living Wage tears away from the government's minimum wage it becomes difficult to defend minimum wage jobs in the capital. Employers making huge profits on the backs of their staff must ensure that no-one is working unable to cover the basics they need to get by.
"On the day that we honour those who have fought for and given so much for their country its scandalous that hundreds of thousands of their descendants and ex-service people are working without the dignity of being able to provide for their own families.
"London Zoo, Hampton Court Palace and the Tower of London know full well they should provide the London Living Wage to all their staff whether they work in-house or for their catering provider; multi million-pound group: Ch&Co.
"The real Living Wage is a Voluntary scheme which is paid by over 5,000 UK more enlightened businesses who believe their staff deserve a fair day's pay for a hard day's work. Businesses who have signed up to the voluntary scheme will lift their hourly rate outside London to £9.30.

"The scheme is separate to the Governments National Living Wage for workers aged 25 and above which currently stands at £8.21 an hour."
ENDS
Contact: Mick Ainsley 07974 250947, Lola McEvoy 07967 440297, or GMB London Press Office 0758 303 9451
Notes to Editors
1] GMB welcome increase in London and UK Living Wage
www.gmblondon.org.uk/news/gmb-welcome-increase-in-london-and-uk-living-wage
2] Living Wage Foundation Press Release (November 11 2019)
www.livingwage.org.uk/news/real-living-wage-increases-2019-20
3] www.livingwage.org.uk/what-real-living-wage
£10.75 x 37.5hrs x52 weeks = 20962.50
£8.21 x 37.5hrs x52 weeks = 16009.50
£4953.00 difference a year.
Flickr Image: Carl Jones