GMB call on the Government to make stab vests compulsory within the security industry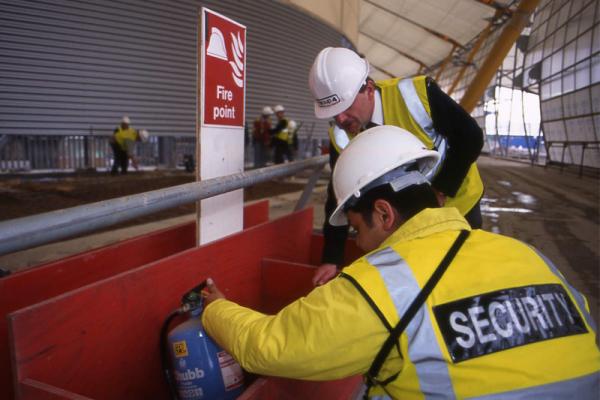 Issuing stab vests, as part of security officers safety equipment should be automatically part of their uniform as standard practice, says GMB London
GMB, the union for security workers recently surveyed members working within the security industry regarding PPE (Personal Protection Equipment) requirements.
This was in response to a growing number of concerns raised by GMB members regarding their safety in the workplace.
In some areas of the security industry, stab vests are automatically issued as PPE, but they are not issued to every Officer in some workplaces.
Over 95% of members responding to the survey said it was not acceptable that they were not provided with the same health and safety equipment as other colleagues, when confronted with the same dangers.
Security Officers stated that they feel physically vulnerable in their workplaces due to this lack of PPE, and feel wearing a stab vest would make them feel less physically vulnerable in their workplaces.
When asked the question, 'would you wear a lightweight stab vest as part of your normal PPE if your employer provided this free of charge', 76% of responders said they would welcome this.
87% of GMB members surveyed confirmed that they would actively support a campaign across the security industry, to ensure employers provide stab vests as PPE to all security officers in all areas of the security industry.
Paul Meddes, GMB Regional Organiser said,
"Issuing stab vests as part of security officers safety equipment should be automatically part of their uniform as standard practice."
"At present, the majority of companies issue their security officers with body cameras as standard, but cameras will not protect them from a knife attack.
"In the last year, a number of members have reported an increase in attacks, using weapons and in one instance, a samurai sword was produced by the attacker, putting GMB members and the public in danger.
"GMB are calling on the Government to support our campaign to protect employees who work in the security industry, and put pressure on the industry to make this a safer working environment.
"We will be engaging with MPs to support and raise awareness of these findings over the coming months, and are in the process of setting up an online petition to gather support."
ENDS
Contact: Paul Meddes 07738 457622 or GMB London Press Office 07974 251 826
Notes to Editors:
1] Making a difference, saving a life survey
https://www.surveymonkey.co.uk/r/stab-vest-gmb-london