NHS and care staff must have free parking at work, GMB Congress says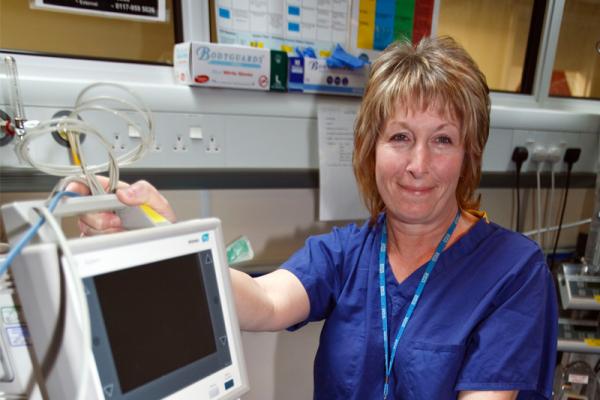 Matt Hancock cannot ignore needs of health workers forever, says GMB Union
NHS and care staff must have free parking at work after the covid pandemic, GMB's annual Congress heard today.
At Congress today, Tuesday 8th June a motion was passed that calls on the Government to ensure that all NHS and care workers will be able to park free at their workplace after the pandemic is over.
Proposals must be implemented across the board without impact on central funding and for true free hospital parking across the whole of the United Kingdom, GMB says.
The union wrote to Health Secretary Matt Hancock last month calling for all NHS staff car parking charges to be scrapped permanently.
GMB's 103rd annual Congress, where the lay member, ruling body of GMB decides GMB policy, is taking place online this year due to the ongoing pandemic.
Gavin Davies, GMB London Region Senior Organiser, said:
"It was only after constant GMB pressure Ministers finally gave NHS staff free parking at work as they battled on the frontline of the pandemic.
"Now many trusts are sneakily reintroducing charges that hit our health workers in their already ravaged wages.
"GMB demands free car parking for all NHS Staff and Health Care workers, not just to only cover the entire period of the pandemic, but long term.
"We have written to the Health Secretary telling him he must urgently intervene and ensure NHS and social care staff continue to have access to free parking as a priority.
"He cannot ignore the needs of health workers forever, No one would agree that Health Care workers that provide vital services should have to pay to save lives.
Let's change this now.
End
Contact: Gavin Davies, GMB London Region Senior Organiser 079 3098 3376
Notes to editors
Text of the motion carried by GMB Congress:
198. HOSPITAL AND KEYWORKER PARKING
This Congress notes the Government announcement in September 2020 that "free parking for disabled people, frequent outpatient attenders, parents of children staying overnight and staff working night shifts" will become mandatory from January 2021.
Whilst these proposals are welcomed, they do not go far enough and there appears to be no additional central funding for the NHS to implement these proposals. All hospital visitors should have free parking without the extra worry of being fined.
We understand that it is GMB policy to campaign for free hospital parking for all, but this policy was established over 10 years ago and the goalposts have moved and we see that Wales does not charge for hospital parking and Scotland has lifted charges during the pandemic.
During the COVID pandemic we are pleased to see that Hospital parking has been made free for NHS staff and some local authorities and private providers have also extended this and offered free parking to health and social care staff.
Therefore, we call for GMB to lobby the Government to ensure that all NHS and care workers will be able to park free at their "workplace" after the pandemic is over where such facilities are in place.
We call for a fresh GMB campaign for the proposals to be implemented across the board without impact on central funding and for true free hospital parking across the whole of the United Kingdom