Outsourced Luton and Dunstable cleaners win NHS pay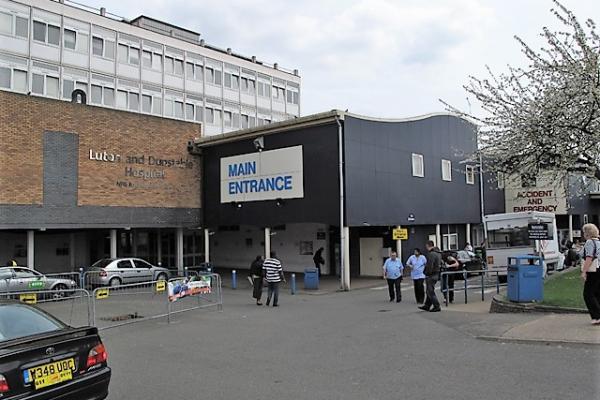 Luton and Dunstable Hospital's outsourced cleaners have won the same pay as their NHS colleagues after a months-long fight for justice, unions GMB and UNISON reveal today
From November when a new cleaning, catering and housekeeping contract begins, the workers, many paid the minimum wage, will enjoy full NHS pay, currently £9.21 an hour, as well as any nationally agreed future rises.
Staff have also won improved annual leave and sick pay entitlements.
Staff overwhelmingly backed the deal, which will come into effect when Engie's contract ends in November, in consultative ballots over the last fortnight.
The Trust is currently picking the next private firm to run its cleaning, catering and housekeeping contract but all workers will be guaranteed NHS pay rates.
Hilda Tavolara, GMB London Regional Organiser said:
"A great result for our members - cleaner, caterers and housekeepers at the Luton & Dunstable Hospital, I would say this is the recognition our members deserve for the role they play for the patients day by day and during the pandemic ensuring that the Hospital is cleaned and patients are provided with meals.
Following a year of collective action and hard campaigning, the Trust finally listened to our members and this settlement guarantees Agenda for Change for all staff transferring to any new contractor in November, including any increases going forward, ensuring our members get the same pay as their directly employed NHS colleagues doing a similar job, with improved annual leave sick entitlement. More importantly, our members feel they are now recognised with the same dignity and respect as their NHS colleagues.
This is a huge step forward for our members towards an equal and fair treatment by their employer."
Contact:
Hilda Tavolara, GMB London Region Organiser 07976 784737
GMB London Region Press Office 079 7001 9643