Thurrock GMB members vote to enter into a formal dispute.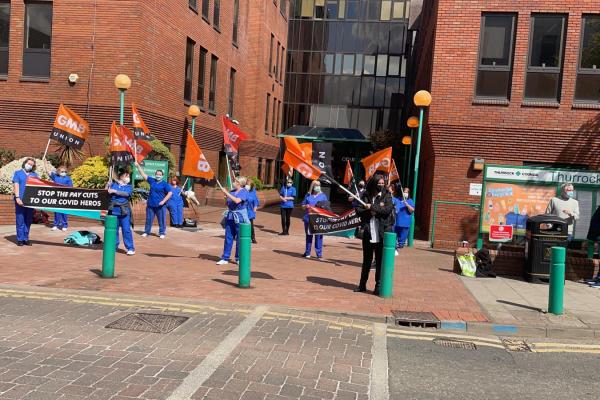 Following a consultative ballot of GMB London members employed by Thurrock Council as care workers, it is clear that our members are giving us the mandate to enter into a formal dispute says GMB London.
The turnout has voted by 98% in favour of future industrial action, a clear indication that our members are willing to take industrial action against the Council's proposed cuts, a difficult decision for our members who are acutely aware that Thurrock's care home residents and service users in the community are very much reliant on the provision of these care services.
Daren Parmenter GMB London Region Organiser said:
"We now have a clear position from our members working to provide front line services throughout the past year of the pandemic. The strength of how our members feel about these outrageous cuts is now clear.
"During the pandemic, our members have risked their lives and the lives of their loved ones whilst providing around the clock care for care home residents and the community of Thurrock.
The Council's proposal to cut the pay rates of carers working necessary unsociable hours by cutting shift and bank holiday pay amount to huge pay losses for these Covid heroes. This is nothing short of unfair, unappreciative and demoralising.
"Thurrock Council has said it appreciates the dedication our members have shown throughout this pandemic but the proposal to cut their pay is a heartless way to show appreciation."
GMB London calls on Thurrock Council to continue talks with GMB with an expectation that the views of our members are considered and the proposals to reduce their pay are dropped.
End
Contact: Daren Parmenter, GMB London Region Organiser 077 2579 1833
Editors notes:
Previous GMB London Region press release 19 04 2021
GMB London - GMB London slams Thurrock Council for proposed cuts to pay of dedicated key workers