Tower Hamlets School propose axing of 11 support staff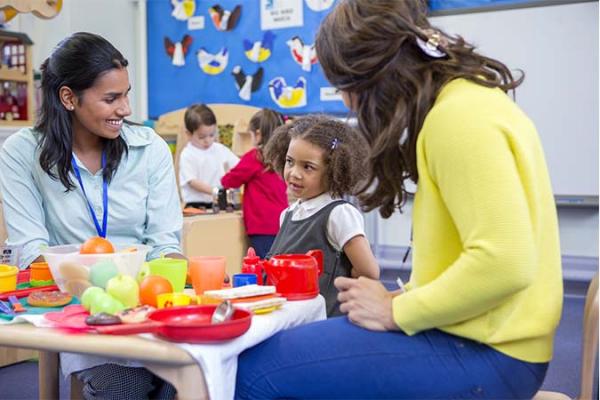 GMB slam Tower Hamlet School for trying to axe 11 support staff and replace with cheaper apprentice posts
This proposal is extremely worrying if schools think they can just replace experienced and valuable staff with a cheaper alternative, says GMB London
GMB have slammed Manorfield Primary School in Tower Hamlets after they unveiled a proposal which would see 11 school support staff lose their jobs and replaced with apprentices.
The proposal details how the school would remove the staff who currently provide vital support for children at breakfast club and lunchtime.
Anna Lee, Regional Organiser said:
"The school are trying to hide behind the premise that the current arrangement is not fit for purpose and offers no career development for the staff currently employed in those posts.
"Many of the staff have worked at the school for years and are committed to providing invaluable support to children. It is not about career development, it is about supporting children. Let's be quite clear about this, this proposal is about one thing and one thing only and that is saving money
"Apprenticeships are an important aspect of how we train people and how we provide mechanisms for career development. However, that should not mean throwing people onto the scrapheap to be replaced by cheap labour.
"This proposal is extremely worrying if schools think they can just replace experienced and valuable staff with a cheaper alternative, and we have concern about the possible exploitation of apprentices brought in to replace those staff.
"We know schools are facing the most crippling cuts seen in decades but this is not the answer. We demand that the school scraps these proposals and works with the staff and the GMB to find workable and fair solutions."
ENDS
Contact: Anna Lee 07870 176 720 or Kehinde Akintunde 07508 745 767 or GMB London Press Office 07970 114 762