Uber Drivers '£18,000 Out Of Pocket'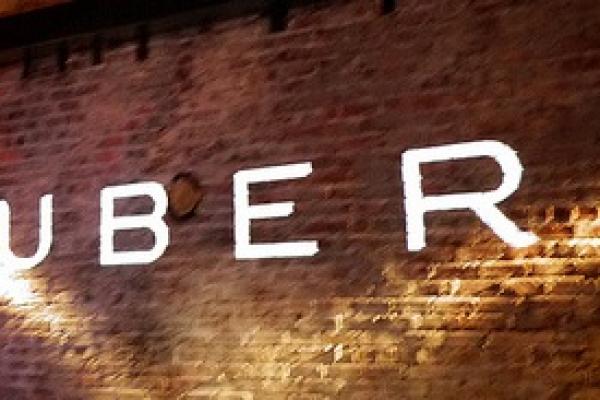 Uber drivers each £18,000 out of pocket because company won't accept judgment two years after GMB's historic worker status win
Thousands of drivers are struggling to pay their rent and feed their families as Uber's Court of Appeal hearing takes place this week
Two years on from GMB's historic win against Uber, each driver is estimated to be an average of £18,000 out of pocket over that two year period because the company still refuses to accept the judgement of the courts.
On October 28, 2016 the Central London Employment Tribunal ruled that Uber drivers were entitled to receive holiday pay, a guaranteed minimum wage and had an entitlement to rest breaks.
Rather than accept the decision, Uber has continued to resist the courts' ruling – taking the case to the Employment Appeal Tribunal last year - and losing again [1] – before taking it to the Court of Appeal in a hearing which starts on Tuesday.
Since the date of the first court ruling in 2016, the average loss per driver over the two years has been estimated by Leigh Day – the solicitors representing drivers on behalf of GMB -as:
Holiday pay: £8,150
National Minimum Wage: £10,750
Total: £18,900 [2]
Uber says it has at least 40,000 drivers across the UK [3]
In Uber London's latest accounts, released last week, they warn shareholders:
"The Uber Group [is exposed] to numerous legal and regulatory risks, including, among others, the application, interpretation and enforcement of existing regulations related to the Uber Group's business model, as well as risks related to the development of new regulations, and claims and litigation related to the Company's classification of drivers as independent contractors." [2]
Sue Harris, GMB Legal Director, said:
"These figures lay bare the human cost of Uber continuing to refuse to accept the ruling of the courts.
"While the company are wasting money losing appeal after appeal, their drivers are up to £18,000 out of pocket for the last two years alone.
"That's thousands of drivers struggling to pay their rent, or feed their families. It's time Uber admits defeat and pays up.
"The company needs to stop wasting money dragging its lost cause through the courts. Instead, Uber should do the decent thing and give drivers the rights to which those courts have already said they are legally entitled."
ENDS
Contact: GMB Press office on 07958 156846 or at press@gmb.org.uk
Notes to Editors
[1] Figures based on information provided by drivers involved in the workers status case to lawyers Leigh Day. The information provided has been extrapolated across the group who are still driving.
[2] 05 Oct 2018 Full accounts made up to 31 December 2017 [page 21] https://beta.companieshouse.gov.uk/company/08014782/filing-history
[3] https://www.uber.com/en-GB/blog/london/tfls-decision-and-what-it-means-for-you/