Yodel must pay regular couriers higher market rates agreed for Addison Lee drivers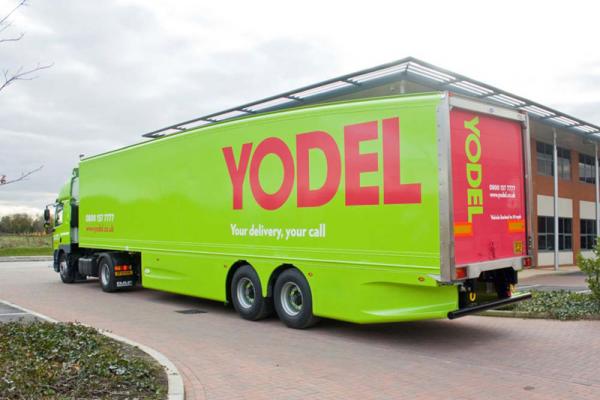 Volumes to be delivered has shot up requiring additional capacity to deal with it and new market rates have been established which must be paid to all couriers says GMB London
GMB LONDON CALL ON YODEL TO PAY IT'S REGULAR COURIERS MINIMUM £1.25 PER PARCEL PLUS £400 WEEKLY GUARANTEE AGREED FOR ADDISON LEE COURIERS TO COPE WITH VOLUMES DURING EMERGENCY
Volumes to be delivered has shot up requiring additional capacity to deal with it and new market rates have been established which must be paid to all couriers says GMB London
GMB London, the union for couriers in parcel delivery services, is calling on Yodel to pay its regular couriers the minimum of £1.25 per parcel and the weekly guarantee of £400 it is now paying to couriers from Addison Lee, brought in to help cope with the current volumes during the public health emergency.
Yodel couriers are paid as little as 80p per parcel and there is no weekly guarantee on offer.
Steve Garelick, GMB London Regional Officer for the logistics sector and private hire drivers, said
"Both Yodel and Hermes Management are using Taxi and Private Hire drivers to help fulfil deliveries during this busy period.
GMB London is delighted to learn that Yodel have made a deal with Addison Lee to cover local deliveries at some depots near London, Essex and Northamptonshire. The deal is £1.25 per parcel with a 60 parcel minimum per day guaranteed to Addison Lee drivers giving them £400 per week.
The deal is being advertised to Addison Lee drivers in their hubs. This agreement sets the market rate during the public health emergency.
GMB London call on Yodel to pay these new market rates to members working as Yodel's pre-existing couriers. They are currently paid as low as 80p per parcel.
The volume of parcels to be delivered has shot up. The company requires additional capacity to deal with it. In providing this additional capacity the market rates have been established.
These new rates have to be paid to the regular couriers as well as the Addison Lee drivers. GMB London expects Yodel to action the new rates from the same start date as the rates for the Addison Lee drivers".
End
Contact:
Steve Garelick, GMB London Regional Officer 079 6776 3980. GMB London Region Press Office 079 7001 9643