GMB London visit receives warm welcome from Noon Foods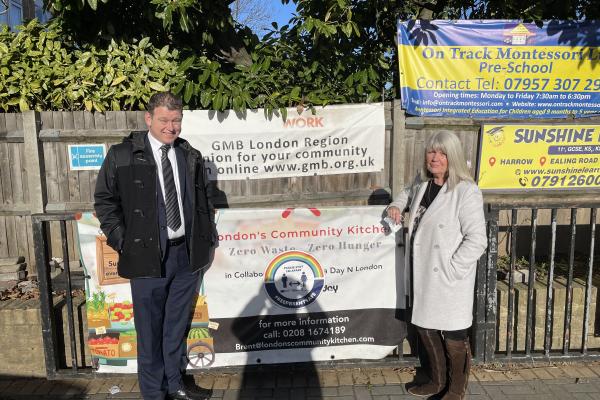 Following an invitation from GMB Central Wembley Branch, GMB London Region's Regional President Penny Robinson, Senior Officer Gavin Davies and Organisers Hiten Vaidya and Perry Phillips, received a warm welcome from members and management working at Noon Foods in West London.
The visit came as part of the cultural celebrations marked by the branch each November and provided GMB with the opportunity to meet and greet GMB members working in various roles at the plant where we have over 900 members.
GMB London and Tom Kerr and his team at Noon have developed a good industrial relationship that benefits our members and the employer, there was evidence that health and safety is a high priority at the plant as well as a good working environment.
Perry Phillips, GMB London Region Organiser said:
"After nearly two years not being able to visit workplaces it's great to be meeting our members, especially in recognition of Diwali and important event in the Wembley branch's calendar. GMB has a recognition agreement with Noon Foods and we are proud of our reps and the relationship they have forged with management and the work they do to represent our members.
"Today's visit has been very worthwhile and we hope other employers can see that a good industrial relationship with unions makes work better."
Penny Robinson, GMB London Region President said:
"The Shop Stewards in Noon who have done a great job making sure that our members terms and conditions are protected but also that our members have progression routes if they wish to move into management roles or other jobs within the company.
"It was so refreshing to go into a workplace where you could see the mutual respect between managers and the workforce.
"The stewards are doing a great job and I really enjoyed the visit."