Schools & Academies in England, Member Update – 06 August 2021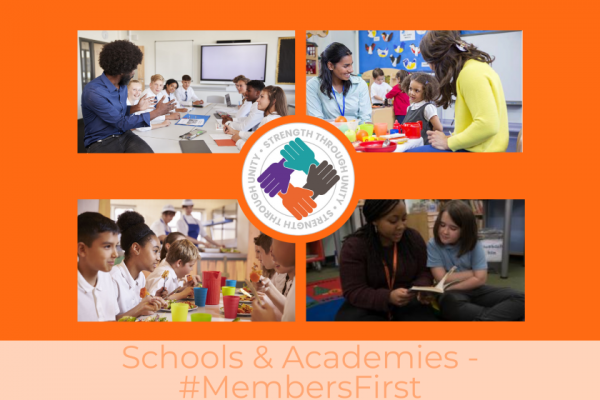 Dear Member
We hope this finds you well.
Thank you to all those who took the time to complete our recent schools survey. We had a fantastic response and as always, when you share your experiences with us we listen and give a voice to the issues that matter to you.
In our last bulletin, we provided a template letter for you to use supporting GMBs' call for the installation of CO2 monitors and safe ventilation systems in schools. GMB London has now launched a campaign calling for Government to fund these as we know schools budgets are already stretched to the limit. Here is an open letter to Gavin Williamson, Secretary of State for Education and we would ask that you sign this. You can also ask your friends, family and colleagues to sign this letter, by sharing the link, and GMB London will be presenting it, in person, to the DfE later this month.
The results from our survey also showed that only 12% of members are feeling confident that everything will be fine when schools return in September. The overwhelming majority are either unsure what will happen or concerned about the autumn term. GMB London recognises and understands this and will provide advice and support, along with updates of any new guidance, before schools return in September. We will send these updates by email but you can also follow us on Twitter for the latest information @schoolsgmblon.
Over 70% of members reported that they had taken on additional duties and responsibility in the past year because of the pandemic but of concern is that 82% of these members went on to report higher levels of stress, tiredness and being overworked. Given that only 45% of members believed they would be going back to their pre pandemic role in September, GMB London will be looking to support and help those members who have taken on additional responsibilities and duties.
All too often the voice of support staff is not heard within a school because there is no workplace representative. Support staff are the backbone of any school and yet their value is frequently overlooked and their dedication and goodwill taken for granted. By coming together with other GMB members in your workplace, you are stronger and can ensure that the issues that matter to you are addressed. If you are interested in becoming a workplace representative, please contact us at schoolsteamlondon@gmb.org.uk and if you have any colleagues who are not yet in a union, they can join GMB online at www.gmb.org.uk/join
Thank you again for taking the time to complete our survey and we hope that you will now join us in our campaign for the Government to fund CO2 monitors and safe ventilation systems in schools. Together we are stronger and together we can make a difference.
With kind regards

Lisa Bangs, GMB London Region Organiser

Keith Williams, GMB London Region Senior Officer