Schools & Academies in England, Member Update – 4th June 2021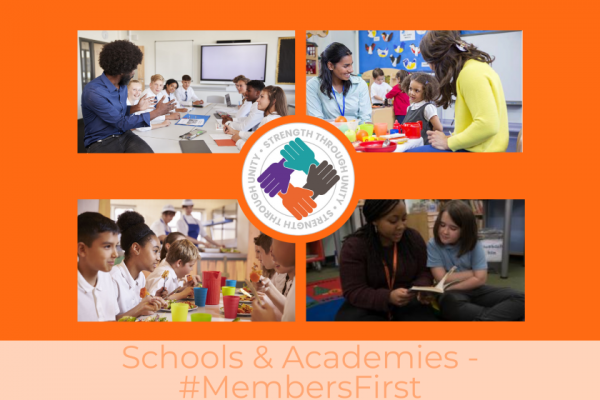 Dear Member
We hope this finds you well.
Variant B.1.617.2 (also known as the Indian Variant)
The Government has asked Public Health England not to publish the data on infection rates in schools but we know, in areas such as Bolton, that cases have risen fastest in school-age children and it looks like schools are contributing to the rapid spread of the virus. Therefore it is important that Risk Assessments are revised and updated accordingly to reflect this. If you have any concerns or worries about safe working practices or if you feel control measures are not being adhered to, you should raise these with your line manager or Head Teacher.
Risk Assessments
Risk assessments have to 1) Decide who might be harmed and how 2) Evaluate the risks and decide on precautions 3) Record findings and implement them 4) Review assessment and update if necessary. The school's risk assessments should be comprehensive and identify all risks, both before and after control measures have been put in place. Risk Assessments are live documents and should be regularly reviewed and updated, especially if there is a cluster or an outbreak of Covid-19, to ensure the control measures in place are as effective as possible.
Summer Schools (Secondary Schools Only)
DfE is supporting schools to offer a short summer school for pupils, providing a blend of academic education and enrichment activities. This is likely to primarily involve pupils transitioning to Year 7 but can include all year groups. Guidance states "Schools may wish to ask some of their support staff to lead groups or cover lessons in summer school. Schools should be satisfied that staff have the appropriate skills, expertise and experience to carry out the work." It is also important to note that any support staff asked to carry out this role feel suitably qualified, trained and confident to do so. Additionally, Term Time Only staff should only work in the holiday period if they volunteer to do so and should be paid for these extra hours in accordance with the terms set out in their contract. If you have any questions about this, please contact your local Branch or schoolsteamlondon@gmb.org.uk.
School Visits
Our Schools Team has now started to make bookings to visit schools from September. If you would like to organise a visit for your school please contact us. Our visits provide members with an opportunity to ask questions and discuss with GMB the issues that are important in their school. The visits can also help identify workplace representatives if there is currently not one in post.
Local Government and Schools Pay Award 2021/22
There have been no further developments since we last wrote to you advising that an initial 1.5% offer had been made. We will of course let you know as soon as there is any update.
GMB Extra
As the weather warms up and restrictions are lifted don't forget to make the most of your GMB membership by accessing GMB extra at www.gmb.org.uk/extra. There are huge discounts available to GMB members including
Up to 50% off at Thorpe Park and Chessington World of Adventures
The Up to 48% Legoland
Up to 43% at Sea Life
Up to 10% on Haven Holidays
20% off National Express
10% off at Go Ape
40% off cinemas Nationwide
As always, GMB is here to support you with any issue or concern you may have at work so please do not hesitate to contact us. If you have a colleague who is not in a union, they can join GMB online at www.gmb.org.uk/join.
Stay safe,
Kind regards,

Lisa Bangs, GMB London Region Organiser

Keith Williams, GMB London Region Senior Organiser