Addison Lee latest gig economy employer to fall in workers' rights fight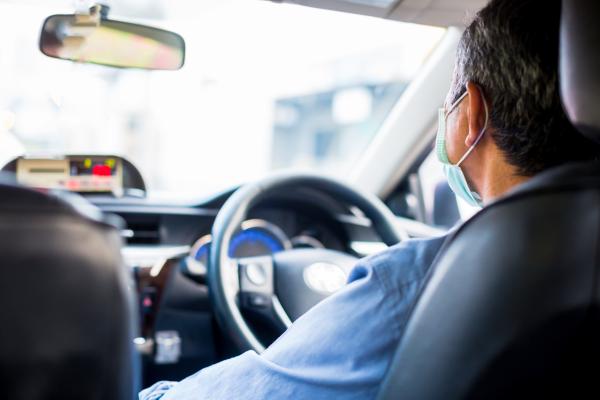 Addison Lee had ample opportunity to do the right thing but instead chose to argue the impossible, says GMB Union
Private hire firm Addison Lee is the latest gig economy firm to have their bogues self-employment exposed by the courts.
The Court of Appeal has today [Thursday] ruled they will not be able to fight the decision by the Employment Tribunal's that drivers are entitled to workers' rights.
The decision was made in light of the recent Supreme Court judgment stating that Uber drivers, represented by law firm Leigh Day, are entitled to receive the National Minimum Wage and holiday pay. [1]
Addison Lee's appeal to the Court of Appeal had been put on hold in anticipation of the Supreme Court judgment.
The original case, brought by GMB, saw both the Employment Tribunal in 2017 [2] and the Employment Appeal Tribuanl in 2018 [3] rejected Addison Lee's arguments that their drivers are self-employed contractors running their own businesses.
Steve Garelick, GMB Region Organiser, said:
"Addison Lee had ample opportunity to do the right thing by drivers and sit down and talk with GMB about ensuring their workers were treated within the law.
"They chose instead to pay lawyers to try and argue the impossible.
"This judgment is not based just on law but good common sense and sends a further message to those who would continue to exploit workers through a bogus self-employment model.
"GMB will assist our members in exposing the reality of the working relationship.
"We urge Addison Lee to accept the various rulings of the court and sit down with GMB to discuss how improved conditions for drivers makes for a better workplace for all."
Liana Wood, a solicitor in the employment team at Leigh Day, said:
"This is a huge decision in favour of Addison Lee drivers and yet another blow to the gig economy.
"Leigh Day has been fighting for workers' rights on behalf of our clients for several years, so I'm delighted that the end is now finally in sight for these hard-working drivers who deserve to be treated fairly.
"This decision follows hot on the heels of the landmark Uber judgment in the Supreme Court. At Leigh Day we hope that other companies with a similar business model to Uber and Addison Lee recognise that they cannot continue to deny people basic rights such as holiday pay and the National Minimum wage."
End
Contact: Steve Garelick, GMB London Region Organiser 079 6776 3980
Notes
[1] https://www.gmb.org.uk/news/uber-workers-rights-historic-gmb-supreme-court-drivers-legal-battle
[2] http://archive.gmb.org.uk/newsroom/addison-lee-lose-appeal
[3] https://www.gmb.org.uk/news/gmb-scores-huge-addison-lee-win
Previous GMB London Region Press releases
24 Feb 2021
GMB London - Hope for Addison Lee drivers and many more workers in the gig economy after Supreme Court's ruling
18 Feb 2021
GMB London - GMB await the Supreme Court's decision on recognition of Uber drivers' status
20 June 2018
GMB London - Addison Lee Employment Appeal Tribunal against driver's employment classification set for Thursday 21 June
Nov 2018
GMB London - GMB Scores Addison Lee Win
25 September 2017
GMB London - Landmark legal victory as courts rule Addison Lee drivers are worker