GMB slam Barking and Dagenham Council's approval of proposal to demolish 24 homes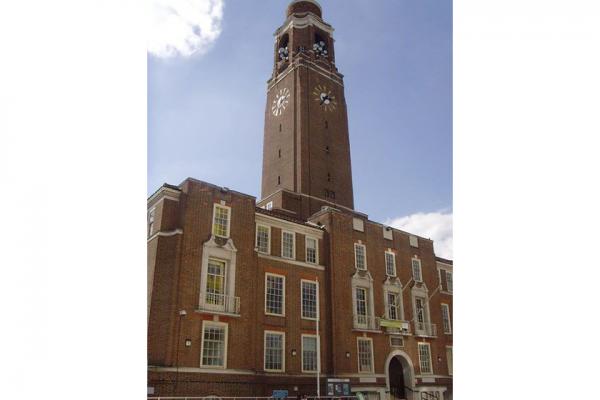 GMB slam Barking and Dagenham Council approval of Be First (Regeneration) Ltd proposals to demolish 24 homes not listed in their 2015-2021 estates renewal programme
Barking and Dagenham Council should be spending its time looking to build new Council housing for local residents on the waiting list rather than demolishing perfectly good existing homes, says GMB London
GMB have slammed Barking and Dagenham Council's approval of proposals put forward by their development company Be First (Regeneration) Ltd to demolish 24 homes at 482-528 Rainham Road South in Eastbrook Ward, near to Dagenham East tube station. The proposals were approved at a Barking and Dagenham Cabinet meeting yesterday (23 April).
The 24 homes set to be demolished, which are made up of three council-owned, four-storey buildings, are not part of Be First's 2015-2021 Estates Renewal Programme.
The proposals, which are now subject to public consultation, intend to replace existing tenant and leasehold properties with 29 shared ownership units, 15 Affordable Rent units and 20 London Affordable Rent (LAR) units. These new homes will be managed within the Council's Reside structure and will not therefore be Council houses.
Be First will also have to decant and rehouse 13 existing leaseholders and 11 tenants, possibly forcing the leaseholders out by compulsory purchasing their properties.
The estimated total project costs, including the cost of purchasing the leaseholder's properties are in the region of £20.5 million and of this over £13 million will have to be funded by borrowing.
GMB believe these plans are being pushed by the council to generate business after it was revealed that Be First made a £4 million loss in its first year of trading. [See notes to editors for previous GMB press release]
GMB have previously called for Be First to up their social housing target from 16% to the National Labour Party target of 50%, after a GMB study found that 30% of Barking and Dagenham residents in employment were earning less than a living wage of £10.55 per hour in the year to end April 2018.
Vaughan West, GMB Regional Organiser said:
"This is yet another example of Barking and Dagenham Council's social cleansing of the borough, by knocking down the homes of long established residents and replacing them with new homes that they cannot afford.
"For many local people so called affordable homes are out of their reach and even the London Affordable Rent is likely to be higher than current Council rent levels.
"Barking and Dagenham Council should be spending its time looking to build new Council housing for local residents on the waiting list rather than demolishing perfectly good existing homes.
"GMB London Region are aware of at least one leaseholder who purchased their flat less than a year ago and has since spent approximately £25,000 refurbishing it.
"We would encourage all the residents of this site and their neighbours to write to the Leader of the Council Cllr. Darren Rodwell, objecting to the demolition of their home."
ENDS
Contact: Vaughan West 07967 342197 or GMB London Press Office 07970 114762
Notes to Editors
Previous GMB Press Releases
1] GMB oppose Be First (Regeneration) Ltd proposal to demolish more homes (18 April 2019)
https://www.gmblondon.org.uk/news/gmb-oppose-be-first-plans-to-demolish-more-homes
2] 30% of Barking and Dagenham residents in employment earning less than London Living Wage
https://www.gmblondon.org.uk/news/barking-and-dagenham-residents-earning-less-than-london-living-wage
3] Be First (Regeneration) Ltd accounts show nearly £4 million loss in first year of trading (9 April 2019)
https://www.gmblondon.org.uk/news/be-first-accounts-show-nearly-four-million-loss-in-first-year-of-trading
4] GMB ask Barking and Dagenham auditors why delay arose (3 April 2019)
https://www.gmblondon.org.uk/news/barking-and-dagenham-auditors-delay
5] 16% social housing in Barking and Dagenham council not good enough (29 March 2019)
https://www.gmblondon.org.uk/news/low-percent-on-social-housing-in-barking-and-dagenham
6] GMB call on Barking and Dagenham Council to explain Be First (Regeneration) Ltd's failure to file accounts (13 March 2019)
https://www.gmblondon.org.uk/news/gmb-call-on-barking-and-dagenham-council-to-explain-be-first-failure-to-file-accounts
Image: Mermaid via Flickr