GMB call for care workers to be paid living wage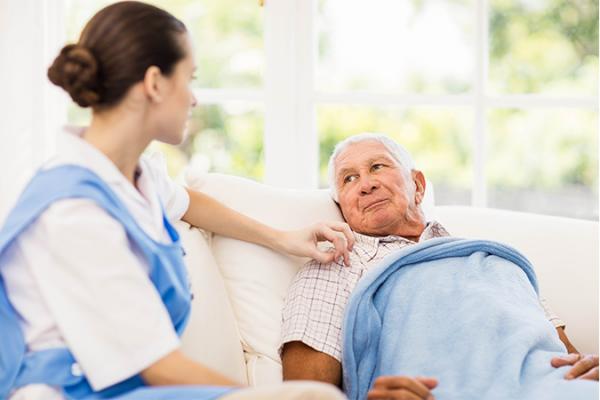 GMB call on councils and government during living wage week to ensure care workers are paid UK Living Wage of £9 per hour and £10.55 per hour in London
It's nothing short of disgraceful that a mostly female workforce, doing one of the most important jobs in our society, are being discriminated against, says GMB London
GMB, the union for care workers, have called on local councils and the government to ensure that the thousands of care workers currently being paid little above the National Living Wage of £7.83, are recognised for the job they do, and are paid the voluntary UK Living Wage of £9 per hour or in London £10.55 per hour.
GMB welcomed the news on Monday (November 5) that the UK Living Wage and London Living Wage rose by 25p and 35p respectively. The Living Wage Foundation announced that there are over 1,500 Living Wage employers and 4,700 across the UK. [See notes to editors for previous GMB press release]
Mick Ainsley, GMB Regional Officer said:
"There are few if any workers in the care industry earning a real living wage.
"Anecdotal evidence from GMB members suggests that the median hourly rate for care workers in the independent sector is around £8.20 in London and £7.90 outside of London. The government's National Living Wage won't reach £9.00 until 2020 at the earliest.
"A real living wage is calculated by the Living Wage Foundation calculates that a living wage in London should be £10.55 now.
"Care staff who are predominantly women are being discriminated against. We the public expect rightly that care staff should treat those in their care with dignity and give a highly professional service but seemingly are willing to accept that care workers are not treated with dignity or paid as professionals,
"It's nothing short of disgraceful that a mostly female workforce, doing one of the most important jobs in our society, are being discriminated against.
"4,700 employers have recognised that they have a duty to recognise their workers it's about time our councils and government did the same. It's long overdue that they are recognised."
ENDS
Contact: Mick Ainsley 07974 250 947 or GMB London Press Office 07970 114 762
Notes to Editors
GMB Press Release – "GMB welcome increase of London Living Wage to £10.55 per hour and £9 per hour for rest of UK" (5 Nov 2018)
https://www.gmblondon.org.uk/news/gmb-welcome-increase-of-london-and-uk-living-wage