GMB members at Britvic to hold one-day strike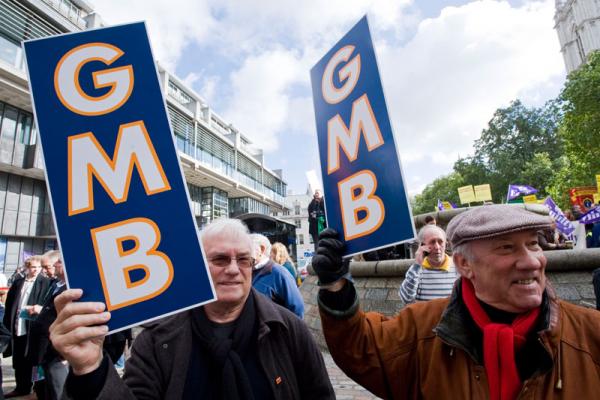 GMB members at Britvic to hold one-day strike in attempt to improve redundancy package
Members are disgusted with the way that Britvic are behaving and have reluctantly come to terms with the fact that Britvic do not care that they are being put out of work, says GMB London
GMB members employed by Britvic in Norwich will be holding a one-day strike from 6am on 12 July until 6am on 13 July, in an attempt to improve the redundancy package offered to them by the company. [See notes to editors for previous GMB press releases]
Britvic announced last year it would be closing the factory towards the end of 2019, putting 242 jobs at risk.
Ivan Mercer, GMB Regional Organiser said:
"We have continually made it clear to Britvic that we would like to negotiate a settlement to this dispute. We have offered to meet with them on several occasions. Instead of trying to resolve the dispute, Britvic have resorted to trying to convince their workers that our ballot for strike action and action short of strike action is illegal. Quite frankly their efforts to discredit the ballot has become embarrassing for them with many members complaining to me regarding their underhanded tactics.
"It is our intention to visit the Wimbledon Tennis Championships where Robinsons have been a sponsor for 83 years on the Strike Day, 12th of July to distribute leaflets to the general public making them aware of our campaign and the way that Britvic are treating their employees. We will be asking them to boycott not only the Britvic Robinsons brands but also those of their major customers such as McDonalds, Subway and Pepsi.
"Members are disgusted with the way that Britvic are behaving and have reluctantly come to terms with the fact that Britvic do not care that they are being put out of work after they and generations before them have made the Robinsons brand the market leader that it is today.
"All members are asking for is to be comparably rewarded for their hard work and commitment to Britvic in the same manner that Unilever are rewarding their employees. Whilst they may be different companies now, Britvic and Unilever have shared the Carrow Works site for decades and were once the same company Reckitt and Colman. However, the approach to dealing with the very sad closure of the historic Norwich Factory, making hundreds of people redundant at Unilever and Britvic are poles apart. It is clear that Britvic are not the caring, family friendly and honourable company that their neighbours appear to be."
ENDS
Contact: Ivan Mercer 07713 077 194 or GMB London Press Office 07970 114 762
Notes to Editors
Previous GMB Press Releases
Notes to Editors
1) GMB members at Britvic vote in favour of strike action (15 Jun 2018)
https://www.gmblondon.org.uk/news/gmb-members-at-britvic-vote-in-favour-of-strike-action
2) GMB members at Britvic ballot for industrial action (23 May 2018)
https://www.gmblondon.org.uk/news/gmb-members-at-britvic-to-ballot-on-industrial-action
3) GMB call on Business Secretary to intervene in Britvic closure (21 Dec 2017)
https://www.gmblondon.org.uk/news/gmb-call-on-business-secretary-to-intervene-in-britvic-closure
4) GMB disappointed by Britvic directors disregard of Norwich factory closure (5 Dec 2017)
https://www.gmblondon.org.uk/news/gmb-disappointed-by-britvic-directors-disregard-of-norwich-factory-closure
5) GMB call on Britvic directors to intervene in closure of Robinsons factory in Norwich (3 Nov 2017)
https://www.gmblondon.org.uk/news/gmb-call-on-britvic-directors-to-intervene-in-closure-of-robinsons-factory
6) Norwich MP vows to work with GMB to save Britvic jobs under threat (16 Oct 2017)
https://www.gmblondon.org.uk/news/britvic-jobs-under-threat