GMB members at Britvic to take further strike action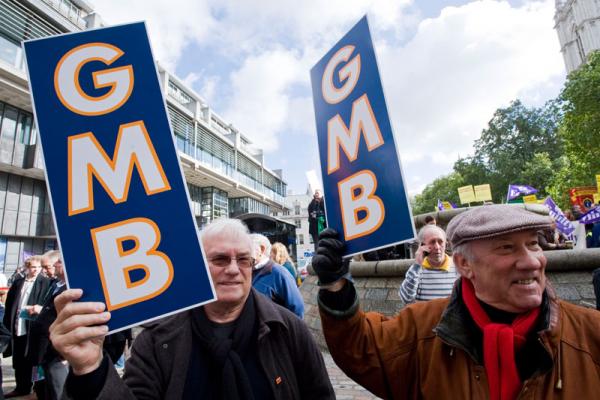 GMB members at Britvic to take further strike action to improve redundancy package
Members are being forced into this action by Britvic's continuing refusal to meet with GMB to discuss resolving this dispute, says GMB London
GMB members at Britivic will be taking further strike action against their employer, in an attempt to improve the redundancy package offered to them by the company. [See notes to editors for previous GMB press releases]
Last week (12 July), during a one-day strike, GMB members attended the Wimbledon Championships to distribute newsletters about their dispute with Bitvic.
However, as a result of Britvic's refusal to meet with GMB, the union has issued notice of further strike action as follows:
Technical Operators
1, 8, 15, 22 29 August and 5 September
Operators
2, 9, 16, 23, 30 August and 6 September
Drive Site and Engineering
3, 10, 17, 24, 31 August and 7 September
All 24 hour strikes 6am to 6am
Britvic announced last year it would be closing the factory by 2019, putting 242 jobs at risk.
Ivan Mercer, GMB Regional Organiser said:
"Members are being forced into this action by Britvic's continuing refusal to meet with GMB to discuss resolving this dispute. It is clear that Britvic have no concern for the well-being of their employees and the significant stress and anxiety our members are suffering due to the company's refusal to meet with GMB.
"We are hoping that the announcement of carrying out twenty-four hour strikes for three days per week for a six-week period will encourage Britvic to meet with us to agree a way out of this dispute."
ENDS
Contact: Ivan Mercer 07713 077 194 or GMB London Press Office 07970 114 762
Notes to Editors
Previous GMB Press Releases:
1) GMB members at Britvic to hold one-day strike (28 Jun 2018)
https://www.gmblondon.org.uk/news/gmb-members-at-britvic-to-hold-one-day-strike
2) GMB members at Britvic vote in favour of strike action (15 Jun 2018)
https://www.gmblondon.org.uk/news/gmb-members-at-britvic-vote-in-favour-of-strike-action
3) GMB members at Britvic ballot for industrial action (23 May 2018)
https://www.gmblondon.org.uk/news/gmb-members-at-britvic-to-ballot-on-industrial-action
4) GMB call on Business Secretary to intervene in Britvic closure (21 Dec 2017)
https://www.gmblondon.org.uk/news/gmb-call-on-business-secretary-to-intervene-in-britvic-closure
5) GMB disappointed by Britvic directors disregard of Norwich factory closure (5 Dec 2017)
https://www.gmblondon.org.uk/news/gmb-disappointed-by-britvic-directors-disregard-of-norwich-factory-closure
6) GMB call on Britvic directors to intervene in closure of Robinsons factory in Norwich (3 Nov 2017)
https://www.gmblondon.org.uk/news/gmb-call-on-britvic-directors-to-intervene-in-closure-of-robinsons-factory
7) Norwich MP vows to work with GMB to save Britvic jobs under threat (16 Oct 2017)
https://www.gmblondon.org.uk/news/britvic-jobs-under-threat