GMB Says time's running out for QMUL Students' Union Staff Plea to be Furloughed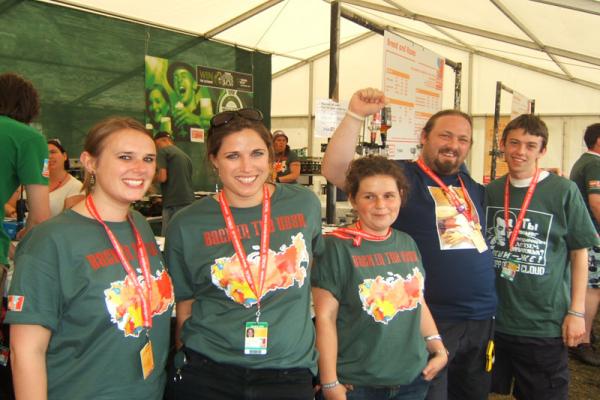 GMB London Region is supporting the campaign for QMUL Students' Union Staff to be furloughed. Pressure is mounting on Principal Colin Bailey to allow Queen Mary Students' Union (QMSU) to access the Government's CJRS in order for them to furlough their staff. However, time is running out because the furlough scheme will be closed to any new applications from 30th June. There is a minimum requirement to be furloughed for three weeks, so this means students employed by QMSU have only to Wednesday 10th June to be allowed access the scheme.
GMB, the Trade Union for these student staff, are supporting the Students' Union's campaign which has attracted support from many MP's and other political figures including;
Emma Hardy (Shadow University Minister)
Wes Streeting MP
Rushanara Ali MP
Apsana Begum MP
Jon Cruddas MP
Stella Creasy MP
Mayor John Biggs (Leader of Tower Hamlets Council)
Unmesh Desai AM (London Assembly Member)
In an unprecedented move for QMSU, last week they held an online Emergency Student Council meeting, where a motion calling on QMSU to express no-confidence in QMUL's Principal and President Professor Colin Bailey was passed unanimously, alongside another motion ratifying the Student Council's full support for the SU campaign.
If the University allowed the Students' Union to furlough their staff, they would receive 80% of their average monthly wages. The Student Union have calculated that they could have claimed approximately £63,000 to pay their staff for April through the CJRS.
Instead, QMUL has offered to underwrite the cost of 80% of student staff based on forecasted budgets, making it impossible for the Students' Union to work out wages for their 200+ student staff employed on flexible contracts. Under the scheme QMUL offered, in April only £39,928 was available to pay student staff.
Mick Lancaster, GMB London Regional Organiser said:
"The university says it has received legal advice on this matter. If this is the case, they should be open and transparent with their students and release this in full."
The Students' Union's #QMFurloughNow campaign on Twitter has given first-hand accounts of how the University's decision has financially impacted their student staff.
In one Twitter post, student staff and GMB member Heather said:
I have worked at Queen Mary Students' Union since 2017. Because of the University's decision not to furlough student staff, I will receive £64 in wages to live on this month. It goes without saying really that this won't even cover food shops for the month, never mind the rent or bills associated with living in one of the most expensive cities in the world.
Aside from the impact financially the decision not to furlough student staff is having on me, it's also had a significant negative effect on my ability to do my studies. I am now spending either the majority of my time asking my University to do the right thing or worrying about how I'm going to support myself for the foreseeable future."
Joe Vinson, the Students' Union's Commercial Services Officer, who represents these student staff and is one of the workers affected said:
"QMUL seek to rely on half a sentence in the CJRS guidance, whilst deliberately omitting the rest of the sentence, and even the rest of the guidance itself. This is clearly a deliberate effort to spread misinformation and a wilful misinterpretation of the scheme's rules. Any legal advice they have received, particularly regarding their justification in splitting clauses of the guidance in half, must published in full. A failure to do so is an insult to transparency, and results in the advice holding no water with students, student staff or the public.
I once again question why Queen Mary's interpretation of the guidance is so vastly different to that of thousands of businesses who employ zero hours workers, including other universities and students' unions across the country. Why any university would seek to minimise the financial support available to its own students is unfathomable."
End
Contact:
Mick Lancaster, GMB London Regional Organiser 079 7424 9754
GMB London Region Press Office 079 7001 9643
Editors Notes
https://www.gmblondon.org.uk/news/back-gmb-student-union-campaign-to-furlough-300-student-staff-at-queen-marys-university-london.html