GMB slam Barking and Dagenham Council for approving tower block development with no social housing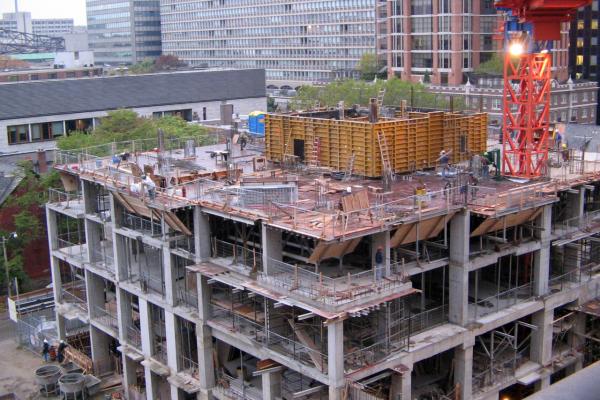 GMB slam Barking and Dagenham Council for approving two new tower blocks on Crown House site without any social housing after Council says it has over 7,000 on housing waiting list
For the leader of Barking and Dagenham Council to have the nerve to claim they are 'building for the many and not the few' is truly staggering, says GMB London
GMB, have slammed the decision of Barking and Dagenham Council to approve the demolition of Crown House in Barking to build 396 homes of which just above 10% are social housing. The plans were approved at Barking Town Hall on Monday.
A viability study to see if dwellings for the homeless and people in temporary accommodation could be included in the plans, was said to not be required by a council officer.
Barking and Dagenham council say that there are currently over 7,000 households on its housing waiting list. A figure which has risen from 4,587 households in 2018. [See notes to editors for sources]
Instead of social housing, the council's regeneration firm Be First have said that of the 396 homes planned they will build 169 'new affordable and shared ownership homes for the council', 30% of which will be social housing. A typical two-bedroom flat will be offered at the London living rent of about 56% of market rent or at the London affordable rent of 45% of market rent. [See notes to editors for previous GMB press release on Be First]
Be First's board is chaired by Lord Robert Kerslake, who is also chair of the board of Peabody Trust, a housing association that has been auctioning off its social housing to the highest bidders. GMB has been involved in a protest against this sell off. [See notes to editors for previous GMB press release on social housing auctions]
Warren Kenny, GMB Regional Secretary said:
"Barking and Dagenham has one of the highest number of homeless people in the country and over 7,000 people waiting on their housing register, a figure which has risen significantly in 12 months.
"For the council to deny an assessment on whether homeless or those in temporary accommodation can be included in these current plans to build 396 homes is bad enough, but for the leader of Barking and Dagenham Council to then have the nerve to claim they are 'building for the many and not the few' is truly staggering.
"This is an example of gentrification and will put huge strain on many of the local services."
ENDS
Contact: Gavin Davies 07930 983376 or GMB London Press Office 07970 114762
Notes to Editors
1] Sources
https://www.lbbd.gov.uk/applying-for-council-housing
https://www.gov.uk/government/statistical-data-sets/live-tables-on-rents-lettings-and-tenancies
2] Previous GMB Press Releases
GMB call on Barking and Dagenham Council to explain Be First (Regeneration) Ltd's failure to file accounts
https://www.gmblondon.org.uk/news/gmb-call-on-barking-and-dagenham-council-to-explain-be-first-failure-to-file-accounts
GMB support pickets against auction of social housing
https://www.gmblondon.org.uk/news/gmb-support-pickets-against-auction-of-social-housing
Image: David Chan via Flickr