GMB welcome £6.5 million investment into East of England Ambulance Service Trust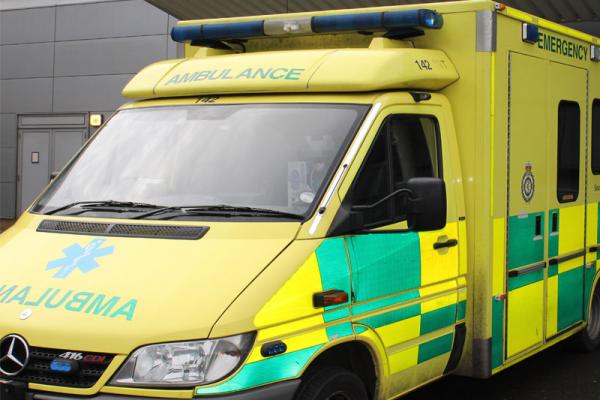 GMB welcomes news that East of England Ambulance Service Trust has received £6.5 million to invest in facilities at ten sites
This investment will improve facilities and save crews time, meaning they can increase their availability to respond to patients in the community, says GMB London
GMB, the union for ambulance staff, have welcomed the decision by the Department of Health and Social Care to approve the East of England Ambulance Service Trust's (EEAST) bid for £6.5m to invest in facilities at ten sites and improve make-ready services. The investment is part of a nationwide funding boost for the NHS's 70th birthday from the Department of Health and Social Care. [See notes to editors for previous GMB press releases]
The money invested in updating the ten sites in Chelmsford, Great Yarmouth, Hemel Hempstead, King's Lynn, Luton, Norwich, Peterborough, Southend, Stevenage, and Watford, will be used:
· To support the services estate transformation plan to create a network of modern hubs and community ambulance stations across the region.
· To invest in their make-ready model and facilities, where ambulances and response cars are cleaned, prepared and stocked for front-line duties.
A recent report by the Care Quality Commission (CQC) gave the trust a rating of 'outstanding' for 'caring', despite the inspection occurring during what is believed to be the worst winter on record for the NHS. Overall EEAST was given a rating of 'requires improvement' for whether services were safe, effective, well-led, and responsive. The same rating it received in 2016. [See notes to editors for link to CQC report]
GMB pledged to work with EEAST to help improve their service following the publishing of a thematic review of serious incidents over the winter period, which revealed three patients suffered severe physical harm because of ambulance delays due to the winter demand.
Paul Meddes, GMB Regional Organiser said:
"We are delighted at the news that the East of England Ambulance Service Trust has received such a significant investment from the Department of Health and Social Care. This investment will improve facilities and save crews time, meaning they can increase their availability to respond to patients in the community.
"We are aware there are still measures to be taken in order to improve the service, with the most recent CQC report demonstrating exactly where they require improvements. However, this is now a great opportunity for the EEAST to start making these improvements.
"There has been an issue with staffing at the trust, but EEAST Chief Executive Robert Morton has already said that they have a three-year financial plan to improve the staffing level to deliver the service.
"We will continue to meet regularly with Mr Morton and the EEAST to discuss and offer any help we can on how to move forward from here."
ENDS
Contact: Paul Meddes 07738 457 622 or GMB London Press Office 07970 114 762
Notes to Editors
CQC Report – East of England Ambulance Service Trust (4 July 2018)
https://www.cqc.org.uk/sites/default/files/new_reports/AAAH2851.pdf
Previous GMB Press Releases
1] GMB work with East of England Ambulance Service Trust to improve service following review (24 May 2018)
https://www.gmblondon.org.uk/news/gmb-work-with-east-of-england-ambulance-service-trust
2] GMB London calls on investigation into ambulance response time changes (11 Jan 2018)
https://www.gmblondon.org.uk/news/gmb-london-calls-on-investigation-into-ambulance-response-time-changes
3] GMB concerned with ambulance failings (5 Jan 2018)
https://www.gmblondon.org.uk/news/gmb-concerned-with-ambulance-failings