Kensington and Chelsea to pay all contracted staff London Living Wage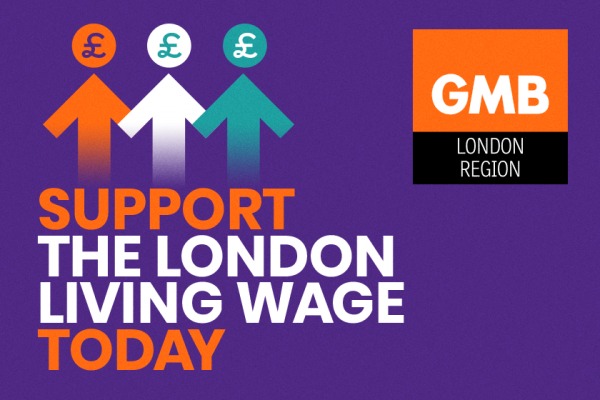 GMB welcome decision of Kensington and Chelsea Council to pay all contracted staff the London Living Wage
We are sure members within NSL in Kensington and Chelsea will be jubilant at this news and I'm sure this will lift moral within the borough, says GMB London
GMB have welcomed the decision of Kensington and Chelsea Council to ensure all contracted staff working for the borough are paid the London Living Wage, which currently stands at £10.20 per hour.
GMB have previously called for contractors working in the borough, such as OCS, NSL and Idverde, to be paid the London Living Wage. [See notes to editors for copy of previous GMB press release]
The decision, which has been the work of the borough's Labour Councillors who have been tabling the motion for five years, was announced at last night's Council Meeting
GMB will approach contractors to ask them to get the council to amend the terms of the contract to enable them to pay the living wage without delay.
Item 14 discussed at the Royal Borough of Kensington and Chelsea Council Meeting stated:
"The Council currently pays all its directly employed staff at least the London Living Wage. The council now resolves to call on the Executive to take the steps to adopt a policy that at the retendering of all existing contracts, and the tendering of any new contracts the tender will stipulate that the staff employed under these contracts to work in RBKC will be paid at least the London Living Wage."
Shaun Graham, GMB Regional Officer said:
"GMB welcome the decision by Kensington and Chelsea Council to adopt this policy that will see staff, working for the Council on tendered contracts, paid the London Living Wage, as they do with staff directly employed by the Council.
"This decision is to be applauded, and will have a big effect on many GMB members. At the moment, some skilled workers can earn less than non-skilled workers, sometimes well below the London Living Wage.
"We hope that this will also apply to those staff working in the Royal Parks as these are the lowest paid group of workers, many of whom have completed apprenticeships, yet can earn less than an unskilled worker working in the authority at the same time.
"NSL members in Kensington and Chelsea recently voted for strike action in regards to having the London Living Wage as they had gone through some difficult negotiations on pay.
"I am sure my members within NSL in Kensington and Chelsea will be jubilant at this news and I'm sure this will lift moral within the borough. It is imperative however that now the decision has been made, that this uplift in pay is maintained."
ENDS
Contact: Shaun Graham 07885 706 556 or GMB London Press Office 07970 114 762
Notes to Editors
GMB call on clients and contractors to ensure they pay London Living Wage (14 May 2018)
https://www.gmblondon.org.uk/news/gmb-call-on-clients-and-contractors-to-ensure-they-pay-london-living-wage