London Mayor Sadiq Khan joins GMB's call for QMUL to furlough student staff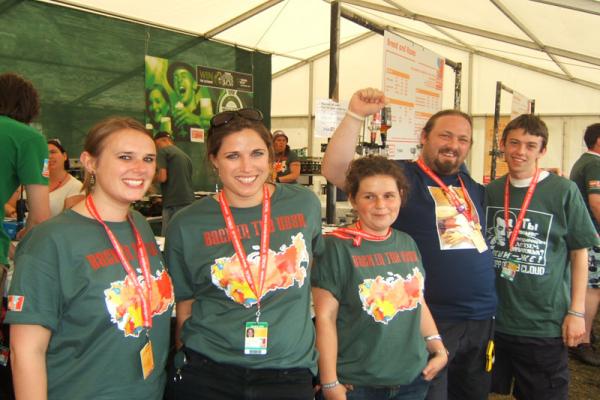 MAYOR OF LONDON JOINS GMB LONDON AND QUEEN MARY STUDENTS' UNION CALL FOR PRINCIPAL PROFESSOR BAILEY TO ALLOW STUDENT STAFF AT QUEEN MARY UNIVERSITY LONDON TO BE FURLOUGHED
With only one day to go for Queen Mary University of London to allow its student Union (QMSU) to access the Governments Coronavirus Job Retention scheme so they can furlough their 200+ student staff that work within its bars, shops and cafes, the Mayor of London Sadiq Khan, has written to Professor Colin Bailey to re-consider the University's decision to deny QMSU access to the scheme.
In his letter to the Principal, London Mayor Sadiq Khan writes:
"I am writing to ask you to urgently reconsider the decision by QMUL not to allow the Queen Marys Students Union (QMSU) access to the Coronavirus Job Retention Scheme. I am concerned that this decision will have a disproportionate impact on students from low-income backgrounds."
GMB, the trade union for these student workers, has been supporting their students' union campaign to seek access to the CJRS.
Mick Lancaster, GMB London Regional Organiser said:
"In a Q&A with Student Staff yesterday Professor Bailey told students "that he always, from the very beginning, wanted to do the right thing". Well time is running out for him to do the right thing and running out fast!". The university has also told our members that they have sought legal advice that supports their decision, yet still refuses to release this advice in full.
It really does bring into question whether or not there is another underlying motive to why the Principal has taken this stance on this matter"
Over the weekend Clive Lewis MP also supported the campaign in a tweet saying "The sheer arrogance of the decision is breath-taking"
Joe Vinson, the students' union's Commercial Services Officer, and one of the student staff affected said:
"Colin Bailey knows that the current situation is leaving student staff hundreds of thousands of pounds worse off – with many now in significant financial difficulty with nowhere else to turn as they are ineligible for universal credit. The Mayor of London, along with numerous MPs, have urged QMUL to change their decision. QMUL should either allow QMSU to furlough student staff or underwrite the full costs of the CJRS scheme for these workers. Offering anything less is outside what the government guidelines say we are entitled to – and will leave our student staff in a perilous position in the months ahead".
End
Contact:
Mick Lancaster GMB London Regional Organiser 079 7424 9754
GMB London Press Officer 079 7001 9643
Editors Notes:
05 June 2020
https://www.gmblondon.org.uk/news/gmb-says-times-running-out-for-qmul-students-union-staff-plea-to-be-furloughed.html
21 May 2020
https://www.gmblondon.org.uk/news/back-gmb-student-union-campaign-to-furlough-300-student-staff-at-queen-marys-university-london.html