GMB Congress call to end to private hire ride-sharing practices and improve safety regulations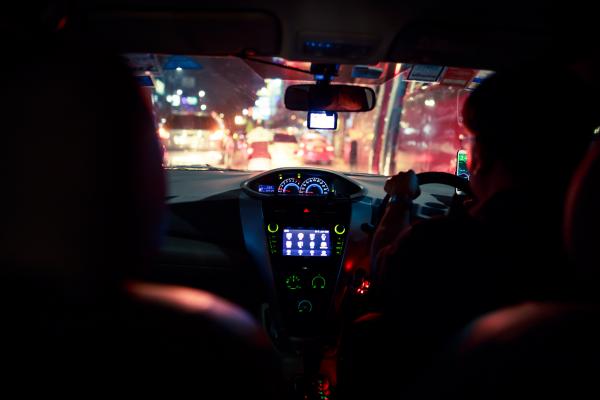 GMB Congress call on government to ensure safety of private hire drivers and passengers by introducing new safety measures and outlawing ride-sharing
There are a number of attacks, both physical and verbal, that drivers suffer with every day of the week, says GMB London
GMB Congress have today (Sunday 3 June) called on the government to ensure both private hire drivers and passengers safety, by distributing stickers to all vehicles stating journeys will be terminated if a driver is verbally abused, and by outlawing private hire ride-sharing. [See notes to editors for text of GMB Sectional Conference Motions]
A recent policy statement from TfL listed passenger and driver safety provisions in relation to ride-share operations, including specific training for drivers to deal with emergency situations. However, safety concerns such as drivers forced to use their mobile phones whilst driving a passenger, makes the practice both dangerous and illegal. [See notes to editors for previous GMB press release]
The 101st GMB Congress, comprises of 500 elected lay members and 300 visitors and guests. GMB Congress delegates were elected from the GMB membership to represent over 640,000 members from every part of the UK and Ireland and every sector of the economy. Congress is the supreme policy making body in GMB.
Steve Garelick, GMB Regional Officer said:
"GMB supports a zero tolerance towards passengers abusing and attacks on private hire drivers. Signs do not stop a driver being attacked, but they do make people aware that, if caught doing so, they could face serious charges.
"Private hire driver safety is an issue that is of paramount concern to GMB. There are a number of attacks, both physical and verbal, that drivers suffer with every day of the week. A clear definition of Ridesharing is required. Ridesharing potentially increases the risk of attacks on drivers and GMB will continue to raise the outlawing of this practice.
"Definition of ride share to put simply as used in the UK is; A mini cab driver can have a number of occupants of the travelling public who don't know each other in the same vehicle paying a separate fare to the mini cab operator/driver going in the same direction.
"Dropping off at different points the driver can pick up other passengers on the route with a passenger onboard. Difficult when the driver will have to interact with his mobile phone to accept the booking. This is illegal while the car is operating meaning the driver is forced to act illegally or potentially lose their job if not accepting.
"There are clear dangers in terms of claims of physical/sexual assault, political or other disagreement. A passenger may have forgotten their passport but a return for that person could mean another on board may miss their destination flight time.
"These examples will have to be dealt with by the driver who in effect will have to intervene as referee or in a serious incident deal with a person attacking another."
ENDS
Contact: Steve Garelick 07967 763 980 or GMB London Press Office 07970 114 762
Notes to editors
1] GMB Congress Motions
CS6. TAXI AND PRIVATE HIRE SAFETY
This Conference calls on GMB to pursue National Government and Local Authorities to place stickers in all taxi and private hire vehicles stating that the journey will be terminated if the driver is verbally abused.
GMB PROFESSIONAL DRIVERS BRANCH London Region
CS8. PRIVATE HIRE RIDE SHARING
This Conference wishes to pursue central Government and local government to outlaw private hire ride-sharing because it places passengers and professional drivers at greater risk of verbal or physical attack.
GMB PROFESSIONAL DRIVERS BRANCH London Region
2] Previous GMB Press Release
GMB welcome aspects of private hire policy statement from TfL (15 February 2018)
https://www.gmblondon.org.uk/news/gmb-welcome-aspects-of-private-hire-policy-statement-from-tfl