Roof falls in on pay for Wincanton Monier drivers after a miserly 26p pay offer and vote to strike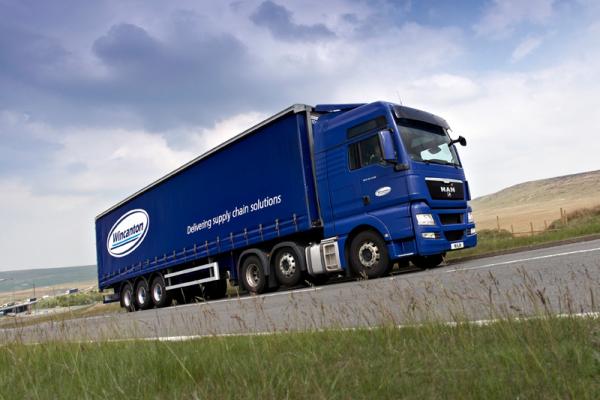 GMB London members employed by Wincanton for Monier who deliver roofing for the UK's building industry have been offered a miserly 26p per hour pay increase.
Despite drivers working hard to provide sites with supplies having to endure nightly sleeping in the cab of their delivery trucks, Wincanton Monier drivers have been offered a miserly 26p per hour increase when many other LGV/HGV drivers have seen considerable pay increases.
Initially, Wincanton Monier agreed that if a previous pay claim was settled, they would look at the other issues that had not been addressed, but the company has not kept to this agreement, leaving drivers paying more tax for working at night and covering the ever-increasing costs of subsistence rather than adopting industry standards.
After previous very lengthy pay negotiation GMB had hoped that Wincanton reward drivers and express gratitude for the hard work, commitment and sacrifices that has helped a 42.9% jump in profits in just 6 months.
Steve Garelick, GMB London Region Organiser said:
"Wincanton should accept the considerable differences in pay and incentives that other companies are paying. Wincanton management needs to realise that playing hardball will lead to drivers leaving for better-paid jobs.
"Spending night after night in a vehicle cab with the risk of theft of load, assault and subjected to the elements in addition to knowing that other LGV/HGV others are earning considerably more and under far less stress is reason enough for Wincanton to respect what their drivers tolerate and reward them with decent pay, term and conditions. Being more concerned about their profits, Wincanton stands to risk much more."
GMB London calls on Wincanton to get back to the negotiating table if the company wish to avoid industrial action that will affect house building across the UK.
End
Contact: Steve Garelick, GMB London Region Organiser 079 6776 3980
Editors Notes:
GMB London Press Release 01 09 2021
GMB London - GMB Wincanton HGV members secure 11% pay deal in recognition of their essential value