Tower Hamlets school abandon plan to axe support staff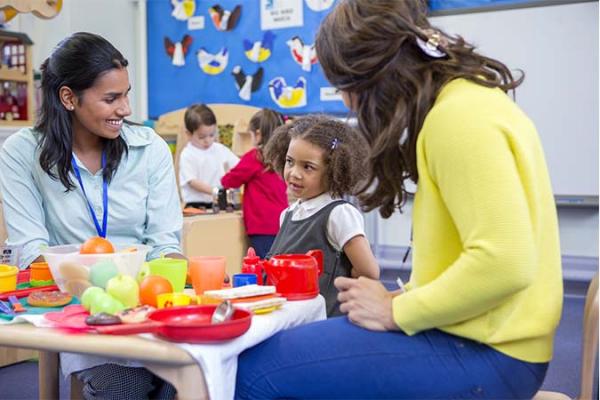 Tower Hamlets school abandon plans to axe 11 school support staff jobs after GMB protest
We are very pleased that the school has seen sense and scrapped these devastating cuts, says GMB London
Manorfield Primary School have announced today (12 November) that they will not be going ahead with plans to axe 11 jobs and replace with low paid apprentices.
Last week, GMB, the union for school support staff, held a protest against the proposals which would have seen the removal of staff who currently provide vital support for children at breakfast club and lunchtime. [See notes to editors for previous GMB press release]
Anna Lee, GMB Regional Officer said:
"We are very pleased that the school has seen sense and scrapped these devastating cuts. Replacing highly experienced and skilled employees with apprentices was never going to work and I think the school finally realised that their attempts to save money were not only going to compromise safety but actually these members of staff contribute enormously to the education of the children.
"We understand the financial pressures schools are under because our members have to deal with this every day, but schools cannot just axe jobs and replace with a cheaper alternative. We are happy to engage with schools to find fair and workable solutions."
Kehinde Akintunde, Tower Hamlets Assistant Branch Secretary said:
"I met with our members today and they are extremely pleased the school are not going ahead with these plans. They thanked GMB for saving their jobs and being here to support them.
"This is the right decision by management and I am very pleased that our members have been listened to."
ENDS
Contact: Anna Lee 07870 176 720 or Kehinde Akintunde 07508 745 767 or GMB London Press Office 07970 114 762
Notes to Editors
Previous GMB Press Releases
1] "GMB hold protest at Tower Hamlets school over axing of support staff" (9 Nov 2018)
https://www.gmblondon.org.uk/news/gmb-hold-protest-at-tower-hamlets-school-over-axing-of-support-staff
2] "Tower Hamlets School propose axing of 11 support staff" (18 Oct 2018)
https://www.gmblondon.org.uk/news/tower-hamlets-school-propose-axing-of-11-support-staff