West Hertfordshire NHS Trust hospitals approve pay rate increase of Real Living Wage for porters, cleaners and caterers working for Mitie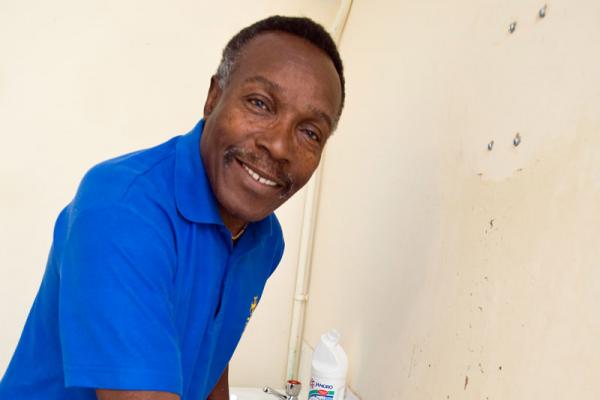 GMB London Region welcomes the news that West Hertfordshire NHS Trust has agreed to fund a pay rise for Mitie's 400 porters, cleaners and caterers employed at Watford, St Albans and Hemel Hempstead hospitals. These workers will receive a pay increase from the minimum wage to the Real Living Wage rate of £9.30 per hour.
GMB the union for hospital porters, cleaner and catering staff welcomes securing the Real Living Wage. This will be paid to employees from September 2020, it will also be backdated from November 2019 when Mitie joined the Living Wage Foundation Recognised Service Provider scheme.
Hilda Tavolara, GMB London Regional Organiser said:
"After months of negotiations and campaigns we are so pleased that finally our members working for Mitie will get the recognition they deserve for the vital role they play day by day, contributing to essential hospital services, not just during the pandemic but every day, facing the same risks as their colleagues on higher pay. This pay rise will help our members to feel that they are now recognised with as much dignity and respect as their NHS colleagues."
A Porter employed at West Herts said:
"We've been campaigning for a real Living Wage for months, the government minimum isn't enough – most of us rely on overtime shifts to make enough to pay the bills. I am an optimist and this pay rise is a good sign. It's been so tough for all of us and while a bit of extra cash is welcome – we deserve the same as every other NHS key worker."
GMB London Region calls for all NHS Trusts to follow West Herts NHS Trust and pay the Living Wage rate as a minimum, and to ensure that porters, cleaners and caterers employed by outsourced contractors are also paid the Living Wage rate as a minimum
End
Contact:
Hilda Tavolara, GMB London Regional Organiser 079 7678 4737, GMB London Region Press office 079 7001 9643
Editor's notes:
GMB London Region press release 2 June 2020
https://www.gmblondon.org.uk/news/mitie-celebrates-living-wage-campaign-now-our-key-workers-must-get-at-least-that.html