Beefeaters strike to go ahead as pension discussions end without agreement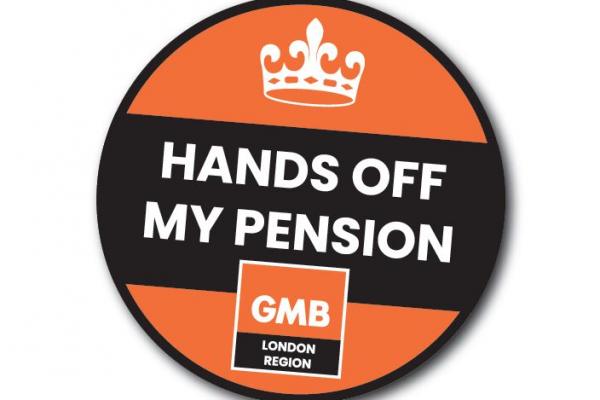 Beefeaters strike to go ahead at Tower of London and Hampton Court Palace on Tuesday 22 January as Historic Royal Palaces pension discussions end without agreement
HRP consider it better to 'let them eat cake' in their retirement instead of them being able to buy groceries or pay rent and utilities bills, says GMB London
Beefeaters and other staff working for Historic Royal Palaces (HRP) will be picketing outside the Tower of London and Hampton Court Palace tomorrow (Tuesday 22 January) after discussions between GMB and HRP over pensions ended without an agreement. [See notes to editors for previous GMB press releases]
Details of the picket are as follows:
Tuesday 22nd January
Tower of London staff:
9 AM – 4 PM
Tower Hill Pedestrian Entrance
London
EC3R 5BT
Hampton Court Palace staff:
9 AM – 4 PM
Trophy Gate
Hampton Court Palace
East Molesey
KT8 9AU
Last week GMB members working for HRP were presented with an improved offer regarding their pensions, however the offer was deemed unsatisfactory, with members feeling it offered little in comparison to what they were losing.
Last month members working at the Tower of London and Hampton Court Palace voted overwhelmingly to support strike action with a result of 91% after a turnout of 88%. This was after HRP decided to close employees' final salary pensions and replace it with an inferior pension despite promises made to them at the time of privatisation.
Michael Ainsley, GMB Regional Organiser said:
"Our members are disappointed to have not reached any agreement with HRP, but their offer was simply not good enough.
"Our members' disappointment turned to fury however when they were made aware that HRP had commissioned several elaborate and very expensive cakes from Choccywoccydoodah, to launch a new campaign.
"The crass insensitivity shown by HRP in squandering money in this way while telling employees that their pensions are un-sustainable is incredible. Perhaps HRP consider it better to 'let them eat cake' in their retirement instead of them being able to buy groceries or pay rent and utilities bills."
ENDS
Contact: Michael Ainsley 07974 250 947 or GMB London Press Office 07970 114 762
Notes to Editors
Previous GMB Press Releases
1] GMB suspend strike action as HRP pensions offer to be put to members (14 January 2019)
https://www.gmblondon.org.uk/news/gmb-suspend-strike-action-as-hrp-pensions-offer-to-be-put-to-members
2] GMB suspend strike action for further talks with Historic Royal Palaces (7 January 2019)
https://www.gmblondon.org.uk/news/gmb-suspend-strike-action-for-further-talks-with-historic-royal-palaces
3] Beefeaters at Historic Royal Palaces to strike on Tuesday 8 January (17 December 2018)
https://www.gmblondon.org.uk/news/beefeaters-at-historic-royal-palaces-to-strike-on-january-8
4] "Historic Royal Palaces staff to be balloted on strike action over closed pensions" (29 Nov 2018)
https://www.gmblondon.org.uk/news/historic-royal-palaces-staff-to-ballot-on-strike-action-over-pensions
5] "Beefeaters to be balloted on strike action" (9 Nov 2018)
https://www.gmblondon.org.uk/news/beefeaters-to-be-balloted-on-strike-action