GMB members at HRP announce three more days of strike action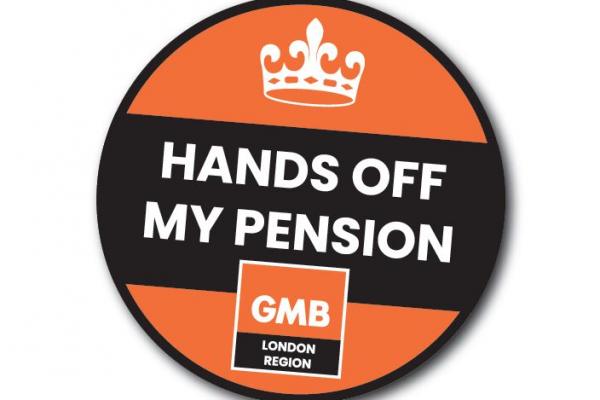 GMB members at Historic Royal Palaces to hold three more days of strike action at Tower of London and Hampton Court Palace
We remain committed to achieving a negotiated settlement but HRP need to get real with what they're offering our members, says GMB London
GMB members working at Historic Royal Palaces (HRP), including Beefeaters at the Tower of London and gardeners at the world famous Hampton Court Gardens, have announced a further three days of strike action on the 6th, 16th and 21st February.
This follows yesterday's successful pickets at the Tower of London and Hampton Court Palace over proposed changes to their pensions. [See notes to editors for previous GMB press releases]
Last month members working at the Tower of London and Hampton Court Palace voted overwhelmingly to support strike action with a result of 91% after a turnout of 88%. This was after HRP decided to close employees' final salary pensions and replace it with an inferior pension despite promises made to them at the time of privatisation.
Michael Ainsley, GMB Regional Organiser said:
"GMB remains committed to achieving a negotiated settlement but HRP need to get real with what they're offering our members.
"Their insistence that their offers have been generous, substantial or fair are farcical. Would anyone who had their wallet stolen by Dick Turpin only to be offered half of it back consider that to be generous?
"HRP dismissing the concerns of 120 defined benefit pension members as only 11% of the workforce and so somehow being irrelevant reinforces our members sense that their long service and loyalty to these Royal Palaces is not appreciated and deepens their sense that they have been betrayed."
ENDS
Contact: Michael Ainsley 07974 250 947 or GMB London Press Office 07970 114 762 or london.press@gmb.org.uk
Notes to Editors
Previous GMB Press Releases
1] Beefeaters strike to go ahead as pension discussions end without agreement (21 January 2019)
https://www.gmblondon.org.uk/news/beefeaters-strike-to-go-ahead-as-pension-discussions-end-without-agreement
2] GMB suspend strike action as HRP pensions offer to be put to members (14 January 2019)
https://www.gmblondon.org.uk/news/gmb-suspend-strike-action-as-hrp-pensions-offer-to-be-put-to-members
3] GMB suspend strike action for further talks with Historic Royal Palaces (7 January 2019)
https://www.gmblondon.org.uk/news/gmb-suspend-strike-action-for-further-talks-with-historic-royal-palaces
4] Beefeaters at Historic Royal Palaces to strike on Tuesday 8 January (17 December 2018)
https://www.gmblondon.org.uk/news/beefeaters-at-historic-royal-palaces-to-strike-on-january-8
5] "Historic Royal Palaces staff to be balloted on strike action over closed pensions" (29 Nov 2018)
https://www.gmblondon.org.uk/news/historic-royal-palaces-staff-to-ballot-on-strike-action-over-pensions
6] "Beefeaters to be balloted on strike action" (9 Nov 2018)
https://www.gmblondon.org.uk/news/beefeaters-to-be-balloted-on-strike-action