GMB WELCOMES TOP COURT'S DECISION TO GIVE HEATHROW EXPANSION THE GO-AHEAD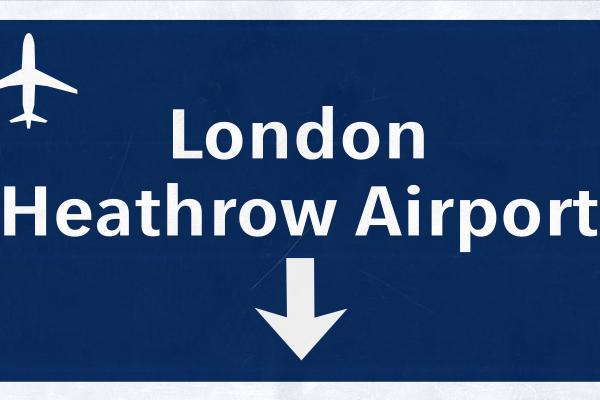 GMB WELCOMES TOP COURT'S DECISION TO GIVE HEATHROW EXPANSION THE GO-AHEAD
GMB, the union for aviation workers, has welcomed today's decision by the Supreme Court to approve the building of a third runway at Heathrow.
Heathrow Airport Limited successfully challenged a Court of Appeal ruling given in February which cast doubt on the future of the proposed expansion.
Warren Kenny, Acting General Secretary, GMB said:
"Today's ruling is a welcome boost at the end to a gruelling year for aviation workers who have seen their industry brought to its knees by the pandemic.
"The judgment is a much-needed injection of hope for economic recovery and the creation of many thousands of good, unionised jobs at Heathrow and in the wider supply chain.
"The Government has no more excuses now. It's time for Ministers to step up and back Heathrow and the wider aviation industry with the support it needs to get itself flying once again."
Perry Phillips, GMB London Region Organiser at Heathrow said:
"This is great news for the workers and communities around Heathrow, thousands of jobs and apprenticeships that the expansion will provide will be a massive boost to the economy.
"GMB branches at Heathrow and the Back Heathrow campaigners must be congratulated on their support of the campaign to expand Heathrow.
ENDS
Contact: Perry Phillips, GMB London Region Organiser 079 1229 3481
Editors notes:
Press release 15.12.20
GMB London - Heathrow Expansion Supreme Court ruling - much needed good news if it gets the go-ahead
Press release 07.10.2020
GMB London - GMB London supports Heathrow expansion to help kick start the economy
Press release 20.06.2020
GMB London - Government's infrastructure plans a missed opportunity for aviation
Press release 27.02.2020
GMB London - GMB London calls for law change to allow Heathrow expansion
Press release 16.10.2019
GMB London - GMB support Heathrow Airport expansion on eve of Appeal Court proceedings
Press release 26.06.2018
GMB London - GMB welcome result of Commons vote as 3rd runway at Heathrow is backed by MPs