Yodel staff told to wait until New Year to receive December wages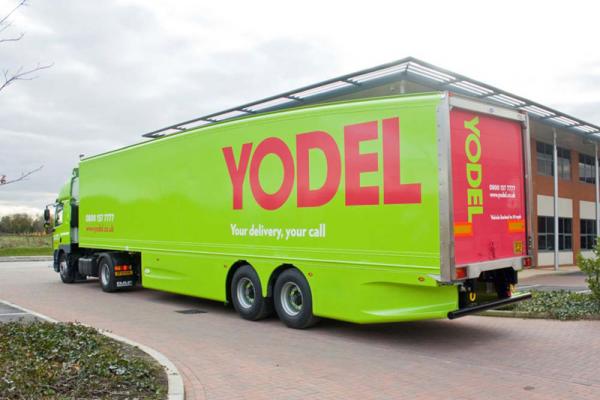 GMB say Yodel are putting 'pounds before people' after full-time staff told they won't receive December pay until New Year
We know some companies love to play the role of Scrooge over the festive period and say 'Bah humbug!' when it comes to paying their staff on time, says GMB London
Full-time workers at courier service Yodel, including at the Hatfield depot, have been told they will not be paid their wages for December until they return to work in the New Year, leaving many out of pocket for the period between Christmas and New Year.
Meanwhile, temporary workers at the company are to be paid every two weeks and therefore will be paid between Christmas and New Year.
At the same time, self-employed will be offered no company discount scheme despite delivering parcels for low rates all year round on Yodel's behalf.
GMB have previously criticised the company, owned by the billionaire Barclay brothers, for asking for 0% finance on redundancies and forcing self-employed drivers to sign a new contract that keeps them at the company for 28 days or face the threat of no further work and contract termination. [See notes to editors for previous GMB press releases on Yodel]
Steve Garelick, London Regional Organiser said:
"GMB know some companies love to play the role of Scrooge over the festive period and say 'Bah humbug!' when it comes to paying their staff on time. In this case Yodel are putting pounds before people.
"Yodel may find that GMB members feel such behaviour is counter-productive, after all a happy workforce is a productive workforce. Perhaps Yodel management have missed this in their management manuals."
ENDS
Contact: Steve Garelick 07967 763980 or GMB London Press Office 07970 114762
Notes to Editors
Previous GMB Press Releases
"GMB slam Yodel's treatment of self-employed drivers" (9 August 2019)
https://www.gmblondon.org.uk/news/gmb-slam-yodel-treatment-of-self-employed-drivers
"GMB hold consultative ballot over 0% finance Yodel redundancy payments" (12 July 2019)
https://www.gmblondon.org.uk/news/gmb-hold-consultative-ballot-over-0-percent-finance-yodel-redundancy-payments