Dispute looms at Homerton Hospital over lack of pay parity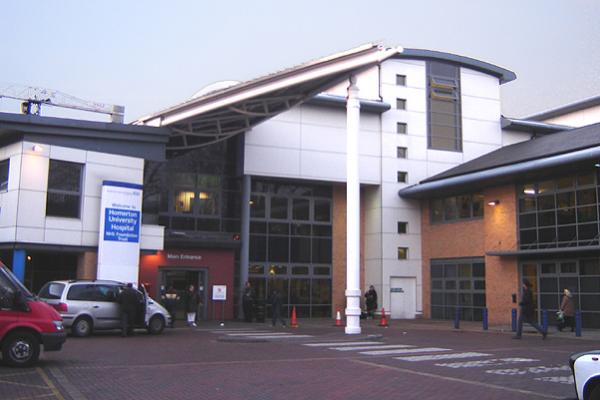 Following the announcement from Homerton University Hospital NHS Foundation to extend ISS facilities contract, GMB London has no choice but to enter into a formal dispute.
GMB London, the union for outsourced porters, domestics, cleaners, catering and security staff employed by ISS at Homerton University Hospital is calling for the NHS Homerton University Hospital NHS Foundation Trust and ISS to meet with GMB to avoid possible industrial action.
GMB London is aware that there has been no enhancement of pay and no better terms and conditions for ISS workers in the extended five-year contract between the Trust and ISS. GMB London will be notifying the Trust about the dispute in the hope that meaningful three way discussions with the Trust and ISS will deliver pay and conditions that provide parity with NHS colleagues at the hospital.
With the onslaught of the pandemic, the ISS employees paused their ongoing dispute in favour of supporting their NHS colleagues in the fight against Covid-19.
One ISS employee at Homerton Hospital said:
The worst thing is I'm not surprised. We've been ignored and undervalued for years. Before Covid-19 we were protesting all the time and pushing hard to be given equal treatment with our NHS colleagues. It seems as soon as we stopped the bad publicity for them, they pulled a fast one. Neither ISS nor the Trust will support us so we continue to turn up to work, risking taking Covid-19 home to our loved ones, just to be treated like we don't matter. It's a mug's game.
Lola McEvoy, GMB London Region Organiser said:
"To lock their lowest paid staff into 5 more years of rock bottom terms and conditions, when the campaign was paused, without consultation and amid an ongoing global pandemic is the ultimate disrespect. The utter contempt shown to these Key Workers shows a serious error of judgement by the Trust. These NHS workers are facing the maximum risk for the minimum reward and to do this deal behind their back, knowing what they've been through, without a single improvement to their current contract is a real slap in the face. We now have no choice but to enter into a formal dispute with the Trust and the contractor."
Gavin Davies, GMB London Region Senior Organiser said:
"We feel that the NHS Agenda for Change (AFC) for our members is the basic entitlement as NHS front line workers, they should not be disadvantaged because their employer is a contractor of the Trust. Like their NHS colleagues they continue to put their lives on the line during the health crisis to ensure delivery of vital hospital services, I hope the Trust and ISS will avoid this dispute by entering into discussions with GMB London and meet our member's demand for pay parity with their NHS colleagues."
End
Contact:
Lola McEvoy, GMB London Region Organiser 079 6744 0297
Gavin Davies, GMB London Region Senior Organiser 079 3098 3376
GMB London Region Press Office 079 7001 9643
Editors Notes
https://www.gmblondon.org.uk/news/gmb-increases-pressure-on-homerton-trust-to-show-leadership-and-take-back-control-of-our-nhs.html
https://www.gmblondon.org.uk/news/show-us-some-love-this-valentines-day-%E2%80%93-paid-sick-leave-for-all.html
https://www.gmblondon.org.uk/news/gmb-protests-at-homerton-hospital-over-iss-sick-policy,-bullying,-and-harassment.html