GMB London call on the Government to extend furlough for the aviation sector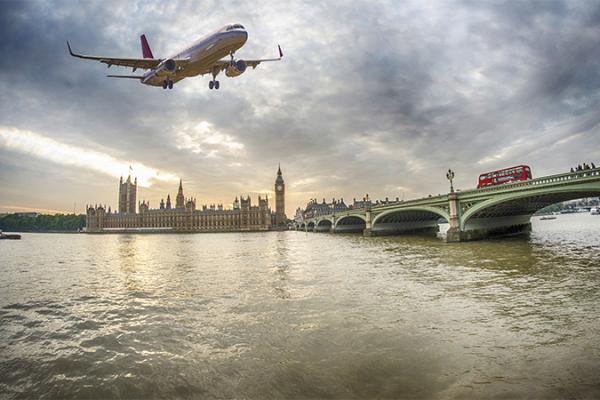 The call by GMB and industry representatives in the aviation sector and supply chain is falling on the deaf ears of the government.  International restrictions have severely hampered recovery and fail to protect aviation and travel sector jobs.
GMB London Region has constantly been working with London airport companies and local airport community MPs to call on the Government to 'Step Up and Step In' with sector-specific financial support for Aviation and to extend furlough until such time the airline industry gets back to pre-pandemic levels.
For workers in the aviation sector, the forecasted summer schedules did not take off as expected. Constant changes to travel restrictions gave rise to travel uncertainly and proved a barrier to the recovery of air travel. Many skilled jobs within the sector could be further lost when furlough is no longer offering these workers an income and their employer has neither the work nor income to keep them employed says GMB London.
Perry Phillips GMB London Region Organiser for Aviation at Heathrow Airport said:
"London Airports including Heathrow are still not picking up on passenger levels as predicted at the beginning of the year, and the real worry amongst aviation workers is that there will not be enough work hours to provide workers with a decent wage to live on once furlough ends in October.
"One company at Heathrow within the indirect chain have informed me that they are already planning rotas for October with reduced hours for staff to mitigate redundancy and layoffs, and this just the start of things to come if the Government keeps ignoring Aviation workers voices and their struggles to make ends meet.
"Aviation and travel are the backbones of the UK economy, and this government must act now to support workers and employers in the industry, protect these skilled and experienced workers who have what is necessary to support the full recovery and growth of these two industries that make such a huge contribution to the UK economy."
GMB calls on the government to prevent further job losses by extending furlough for workers in the aviation and travel sectors and provide sector-specific financial support for employers struggling to operate due to the restrictions and consequences of the pandemic.
Contact:
Perry Phillips, GMB London Region Organiser 079 1229 3481
Trevlyn McLeod, GMB London Region Organiser 079 6813 7967
Darren Parmenter, GMB London Region Organiser 077 2579 1833
Ken Breach, GMB London Region Organiser 077 3009 2777
Editors notes:
GMB London Region previous press releases
14 06 21 GMB London - The Government is ignoring and failing to protect the Aviation sector
07 06 21 GMB London - GMB London call on Government to provide a rescue package for jobs in aviation
16 09 20 GMB London - GMB London responds to grave report on the economic impact of the pandemic at Heathrow
30 07 21 GMB London - GMB London will today show solidarity with all aviation industry workers as London's aviation campaign steps up